Garmin vívosmart 5
Fitness Activity Tracker
✓ Fitness and health monitoring tools
✓ Sleep & stress monitoring
✓ Get alerts for all notifications
✓ Battery life keeps up with you for 7 days
---
Take Control of Your Health
When you need a comfortable device that's with you every step of the way, vívosmart 5 becomes your go-to, easy-to-use fitness tracker, so you can monitor your health and stay active from sunup to sundown.
Simple, Easy-To-Use Design
Looking for a hassle-free, easier-to-read tracker? You get just that with a brighter and 66% bigger display than vívosmart 4 for larger text plus touchscreen and button interface.
Designed For Life & Style
Interchangeable bands provide user-friendly designs, making band replacements easy, convenient and perfect for your unique style.
Tune in to Your Health & Wellness
Wrist-Based Heart Rate
This tracker constantly monitors your heart rate and can alert you if it stays too high or low while you're at rest. It also helps gauge how hard you work during activities.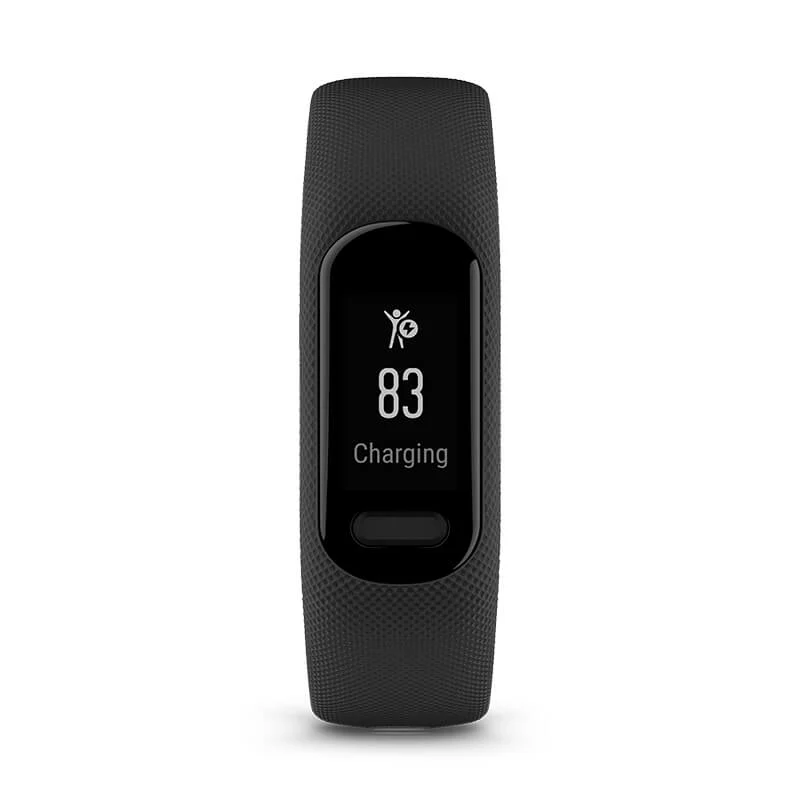 Body Battery™ Energy Monitoring
See your body's energy levels throughout the day so you can find the best times for activity and rest.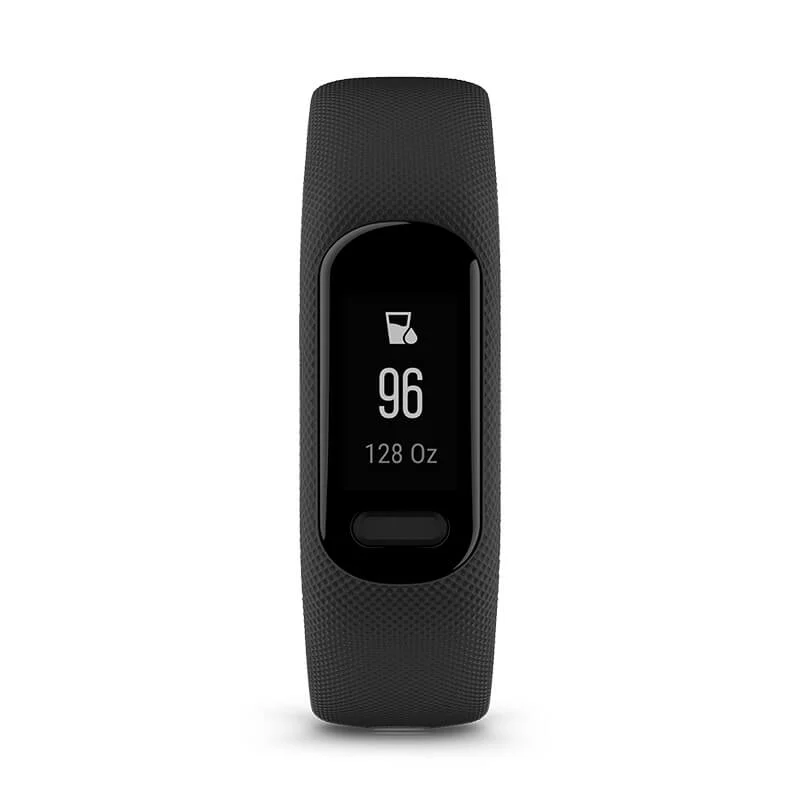 Pulse Ox Sensor
Use the Pulse Ox sensor to spot-check your blood oxygen saturation at any point during the day, or for part of the night as you sleep, to show how well your body is absorbing oxygen.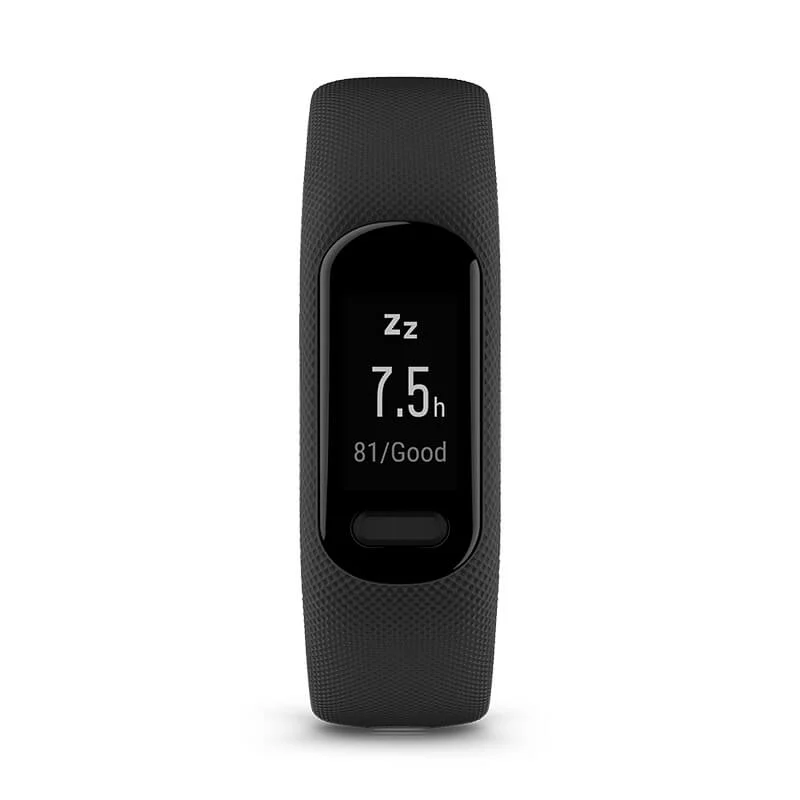 Sleep Monitoring & Sleep Score
Get a score for your sleep's quality and insights on how you can do better through the Garmin Connect app. Even keep track of the different sleep stages as well as heart rate, stress, Pulse Ox and respiration.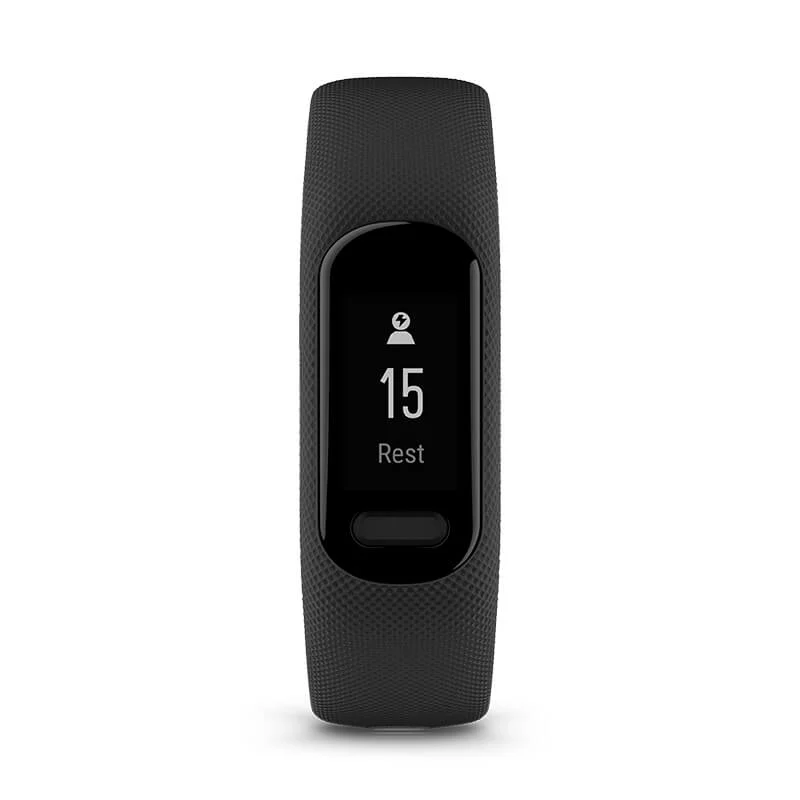 Stress Tracking
Find out if you're having a calm, balanced or stressful day. Relax reminders will even prompt you to do a short breathing activity when you're feeling stressed.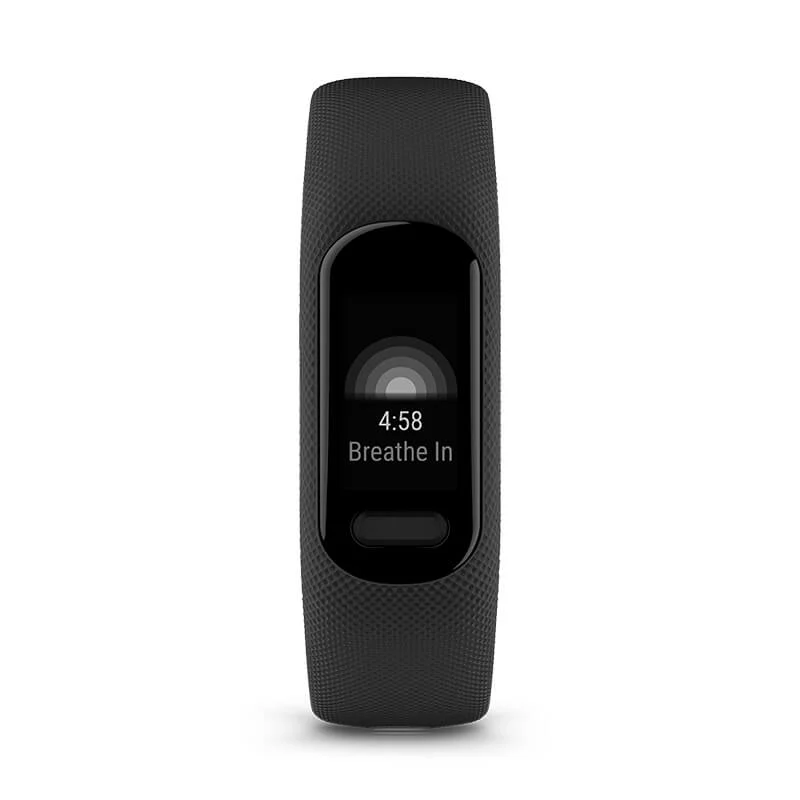 Mindful Breathing
When you want to relax or focus, you can start a breathwork activity, and this watch will track your stress and respiration to help you get a better understanding of how you're breathing.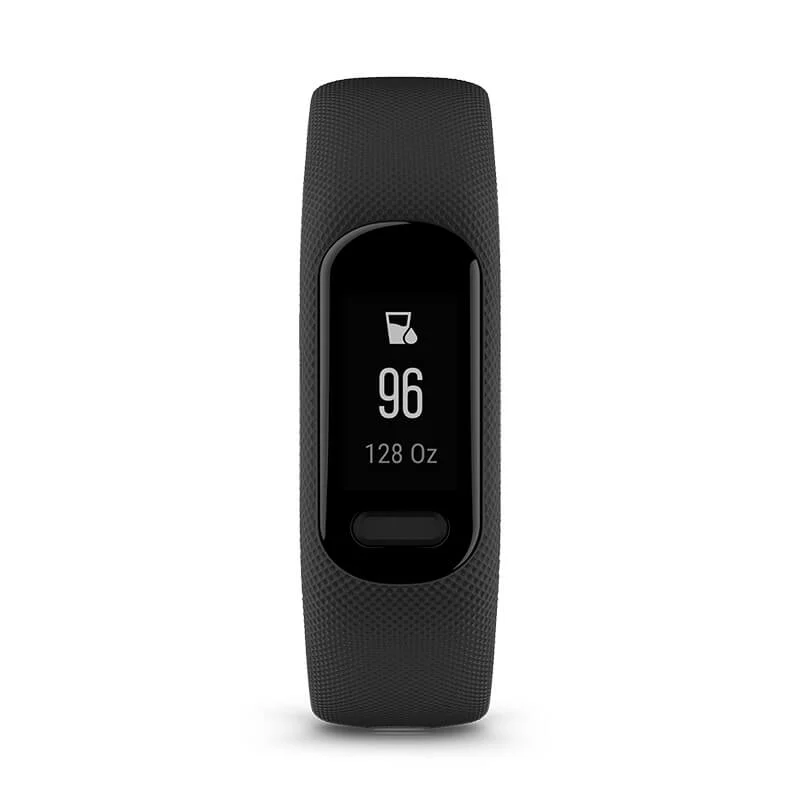 Hydration Tracking
Log your daily fluid intake as a reminder to stay hydrated. You can even have an auto goal for hydration that adjusts based on how much sweat you lose during activities.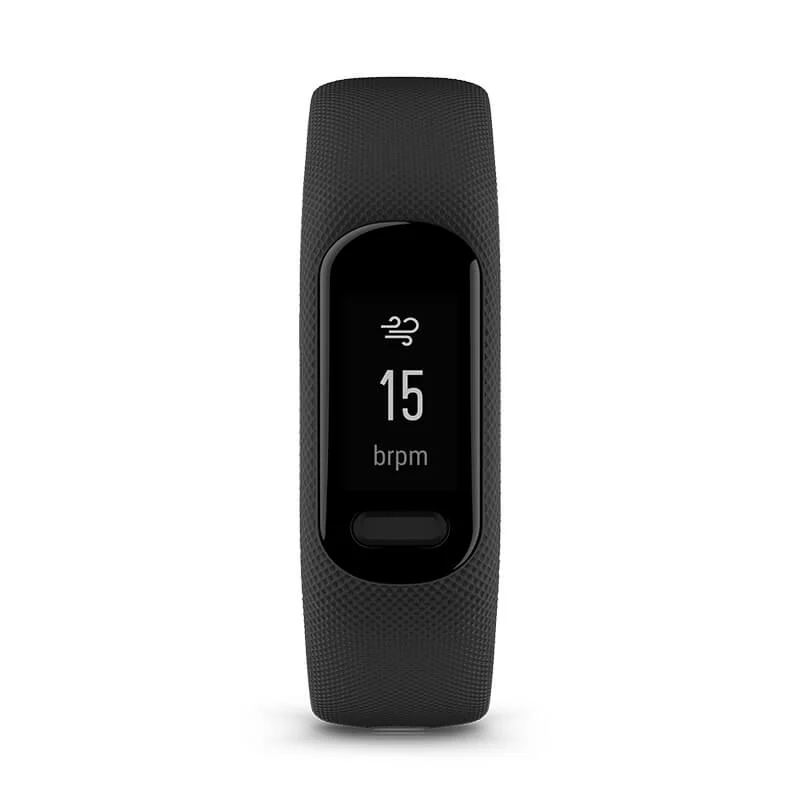 Respiraiton Tracking
See how you're breathing throughout the day, during sleep and during breathwork and yoga activities.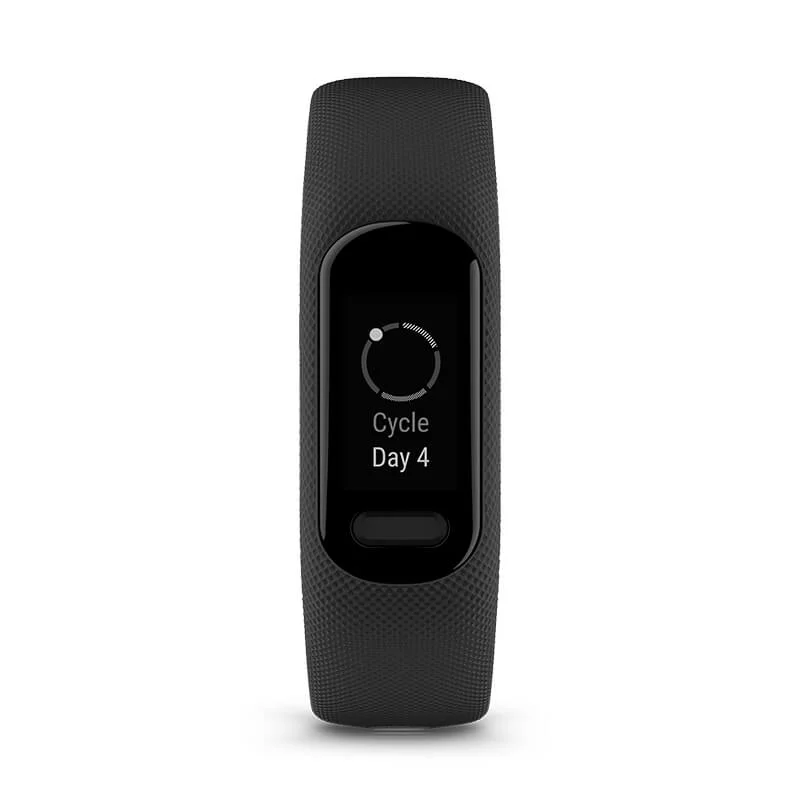 Women's Health Tracking
Use the Garmin Connect app to track your menstrual cycle or pregnancy. Log symptoms, get exercise and nutrition education, and more. Even see and log details on your wrist.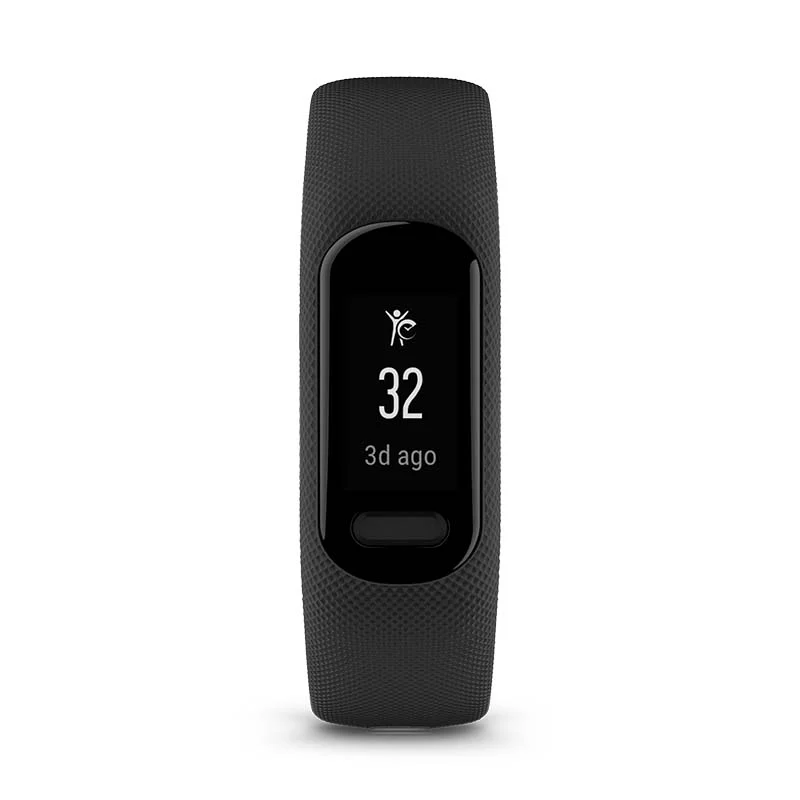 Fitness Age
This feature uses chronological age, your weekly vigorous activity, resting heart rate and BMI or body fat percentage to estimate if your body is younger or older than you are. And you can get tips to lower your fitness age.
Kickstart a More Active Lifestyle
Fitness Tracking
While you're out and about, vívosmart 5 tracks steps, intensity minutes, calories burned and more. Get all the stats you need directly on your wrist.
Built-In Sports Apps
Switch up your workout routine with activity profiles for walking, running, yoga, Pilates, cardio, mindful breathing, strength training and more.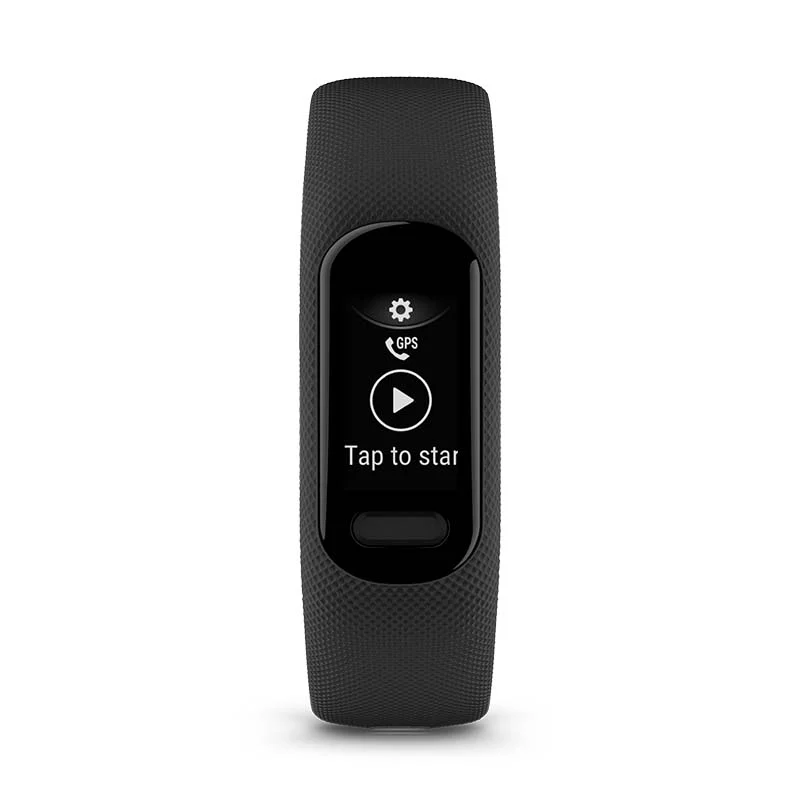 Connected GPS
Connect to your compatible smartphone's GPS so you can get accurate tracking during outdoor walks, rides and runs.
Connect to What Matters Most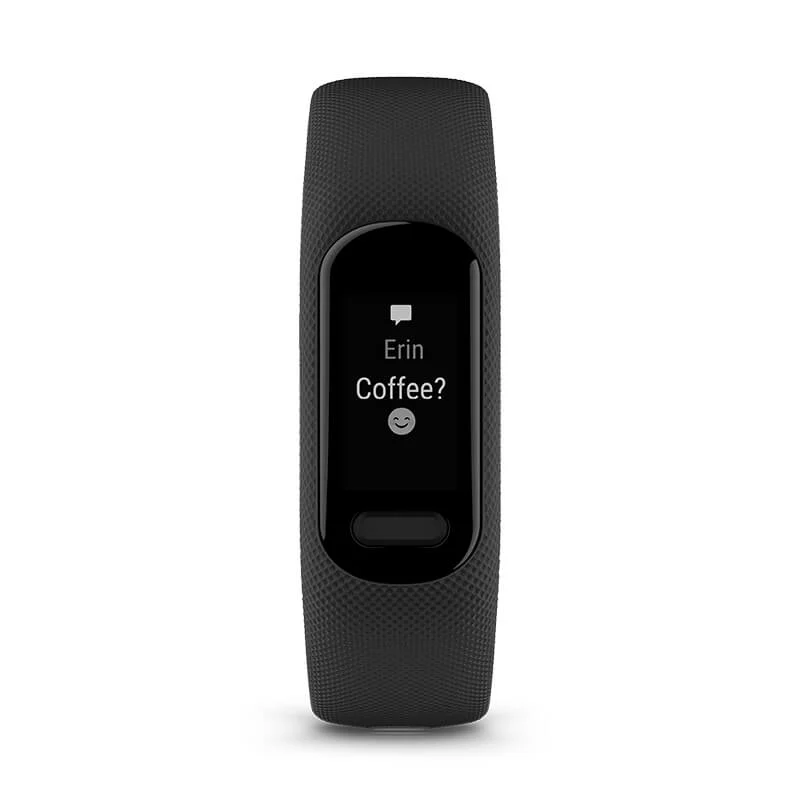 Smart Notifcations
Receive emails, texts and alerts right on your watch when paired with your smartphone. You can even respond to texts if you have an Android™ smartphone.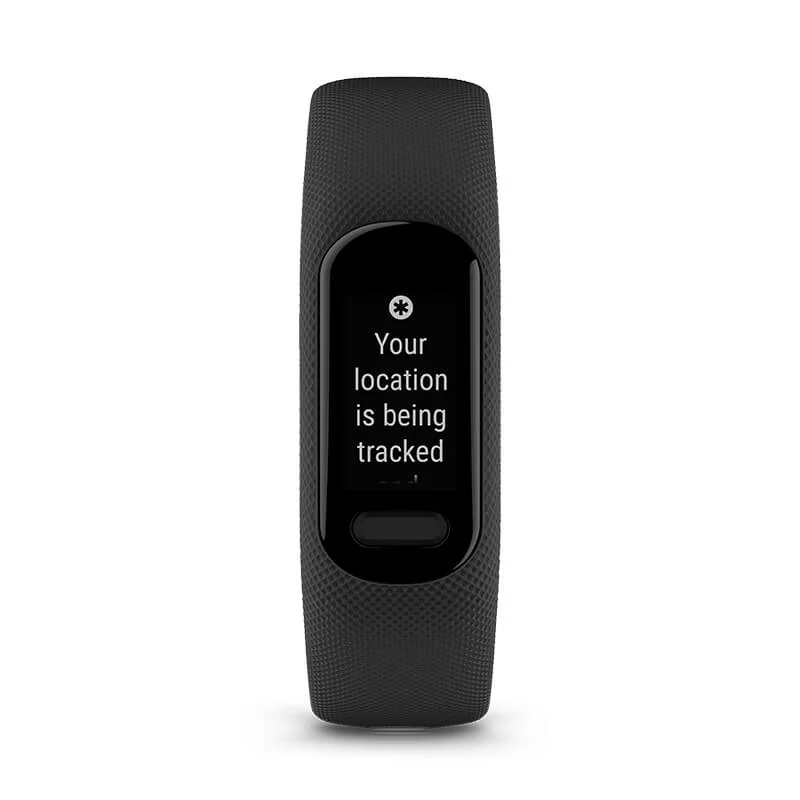 Safety & Tracking
When connected to your smartphone, incident detection (during select outdoor activities) and Assistance sends messages and live location information to emergency contacts.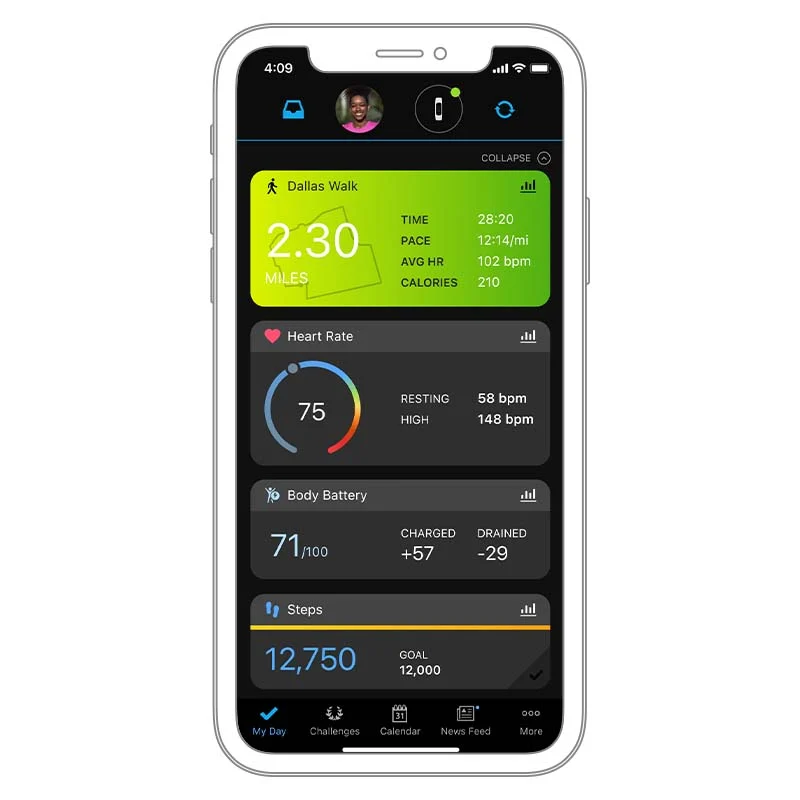 Garmin Connect
See your health and fitness information all in one place. The Garmin Connect app is a thriving online community where people on the go can connect, compete and share.
Garmin vívosmart 5
Technical Specifications
1x Garmin vivosmart 5

1x Charging/Data Cable

1x Documentation

1-Year Limited Hardware Warranty
Size: 10.5 x 18.5 mm

Resolution: 88 x 154 pixels

Type: OLED

Lens Material: Acrylic

Case Material: Polycarbonate

Strap Material: Silicone

Touchscreen: Yes

Water Rating: Swim

Memory: 7 timed activities, 14 days of activity tracking data

Sensors: Garmin Elevate Wrist Heart Rate Monitor / Accelerometer / Ambient Light Sensor / Pulse Ox Blood Oxygen Saturation Monitor
Battetry Life: Up to 7 days in smartwatch mode
Small/Medium
Dimensions: 19.5 x 10.7 x 217 mm
Weight: 24.5 g
Fits wrists with a circumference of 122-188 mm.

Large
Dimensions: 19.5 x 10.7 x 255 mm
Weight: 26.5 g
Fits wrists with a circumference of 148-228 mm.
Got a question? Let us help.

Write content to answer to common questions your customers may have about your products, shipping policies..
This product has no reviews yet.