Cricut Joy
Compact smart cutting machine
✓ Ideal for quick, everyday DIY projects
✓ Cuts over 50+ materials
✓ Easily personalise, organise, and customise
✓ Compatible with Cricut Smart Materials™
---
Your DIY Best Friend
Step away from your inspiration boards and turn your best intentions into action with a little help from Cricut Joy, your DIY best friend that creates custom cards, pro-looking labels, and personalised decals in a snap.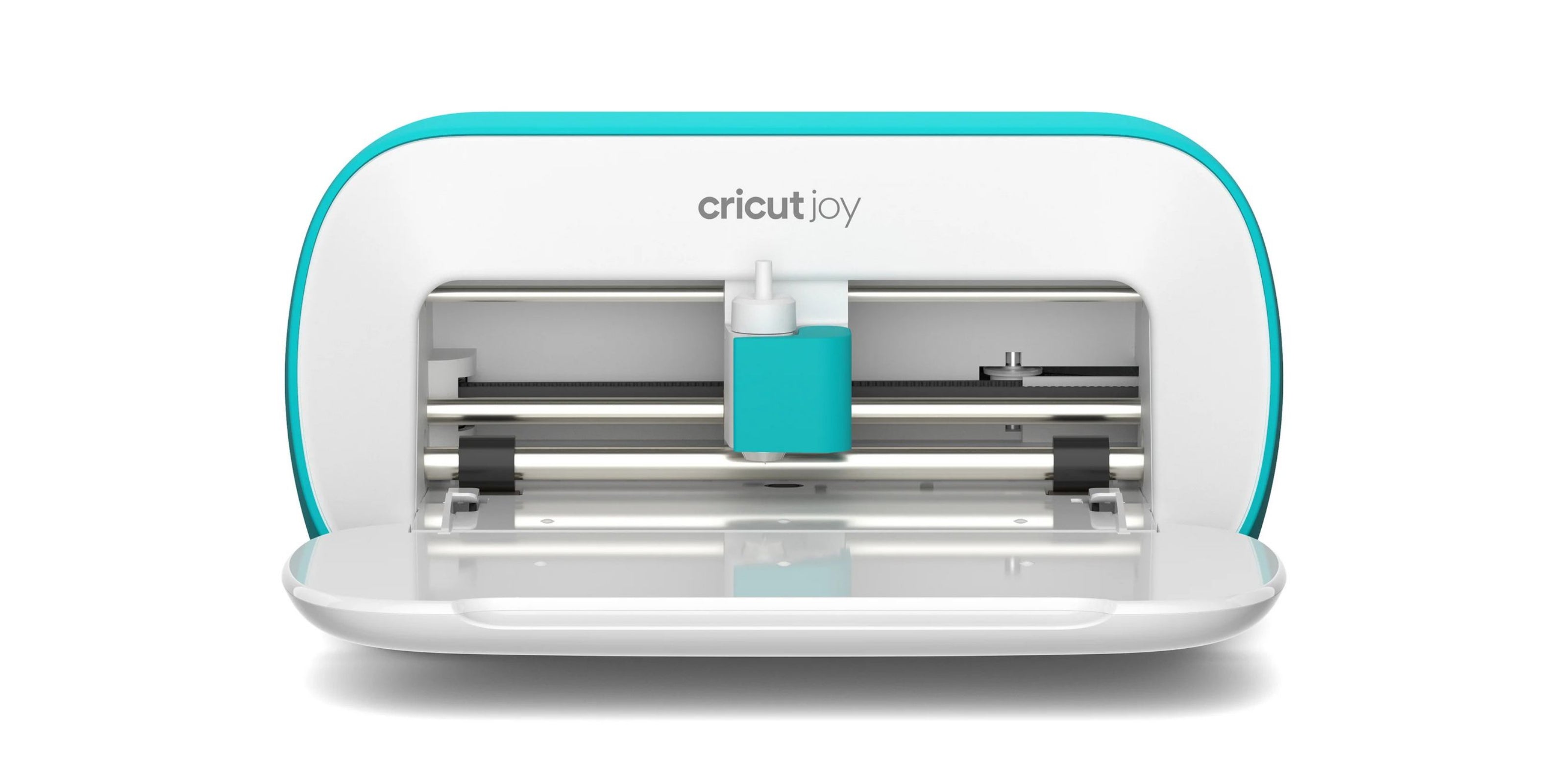 Cut Any Shape To Perfection
With its precision blade, Circuit Joy cuts lots of materials in any shape you say - everything from vinyl and iron-on to yardstick, peel-and-stick label paper, and even that construction paper you already have at home.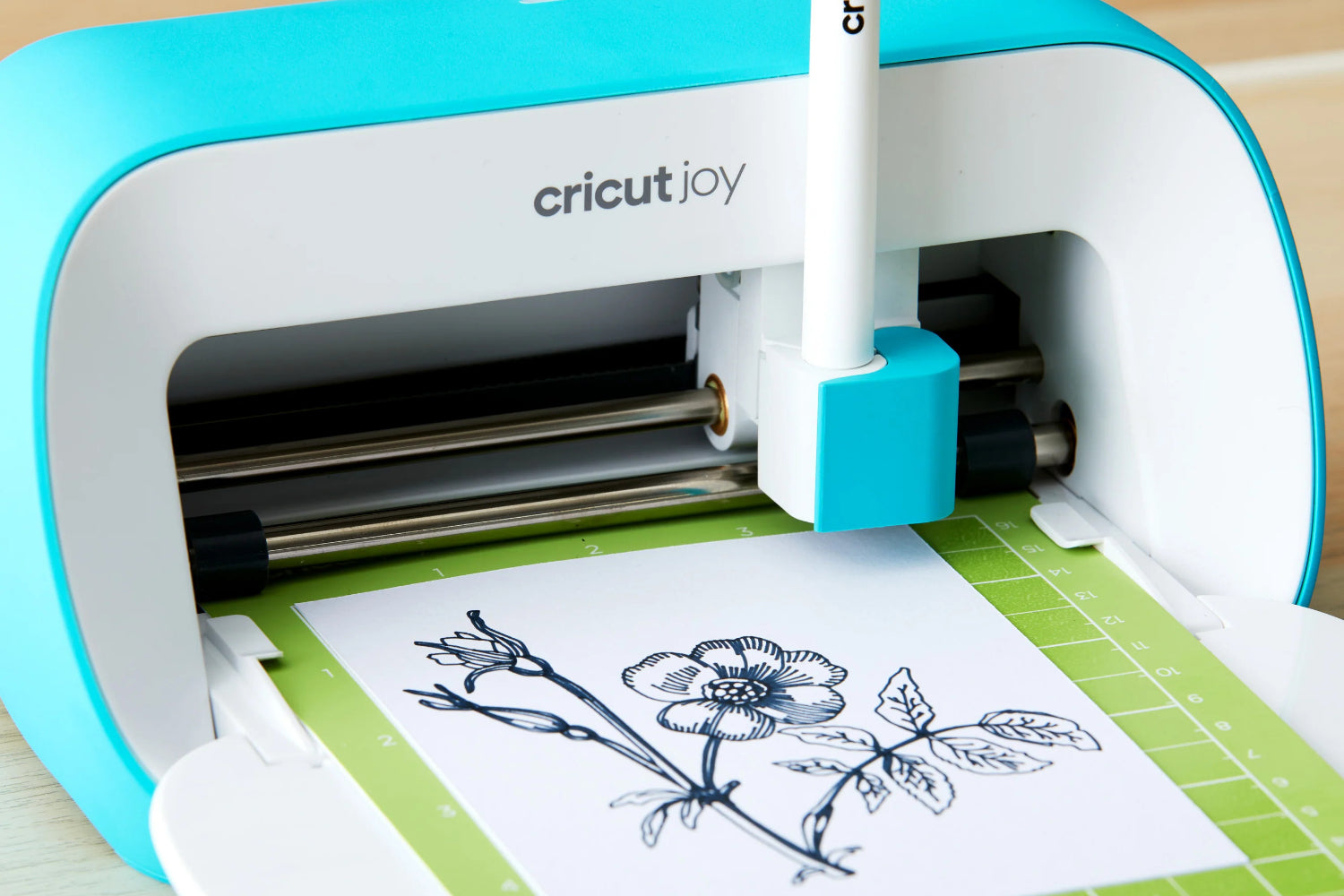 Write, Draw, Doodle Without Lighting A Finger
Put Circuit Joy to work as your personal scribe to create unique labels for your laundry room, inscribe a customer card, or pen the perfect monogram. Just choose the colour, line weight, and your favourite font.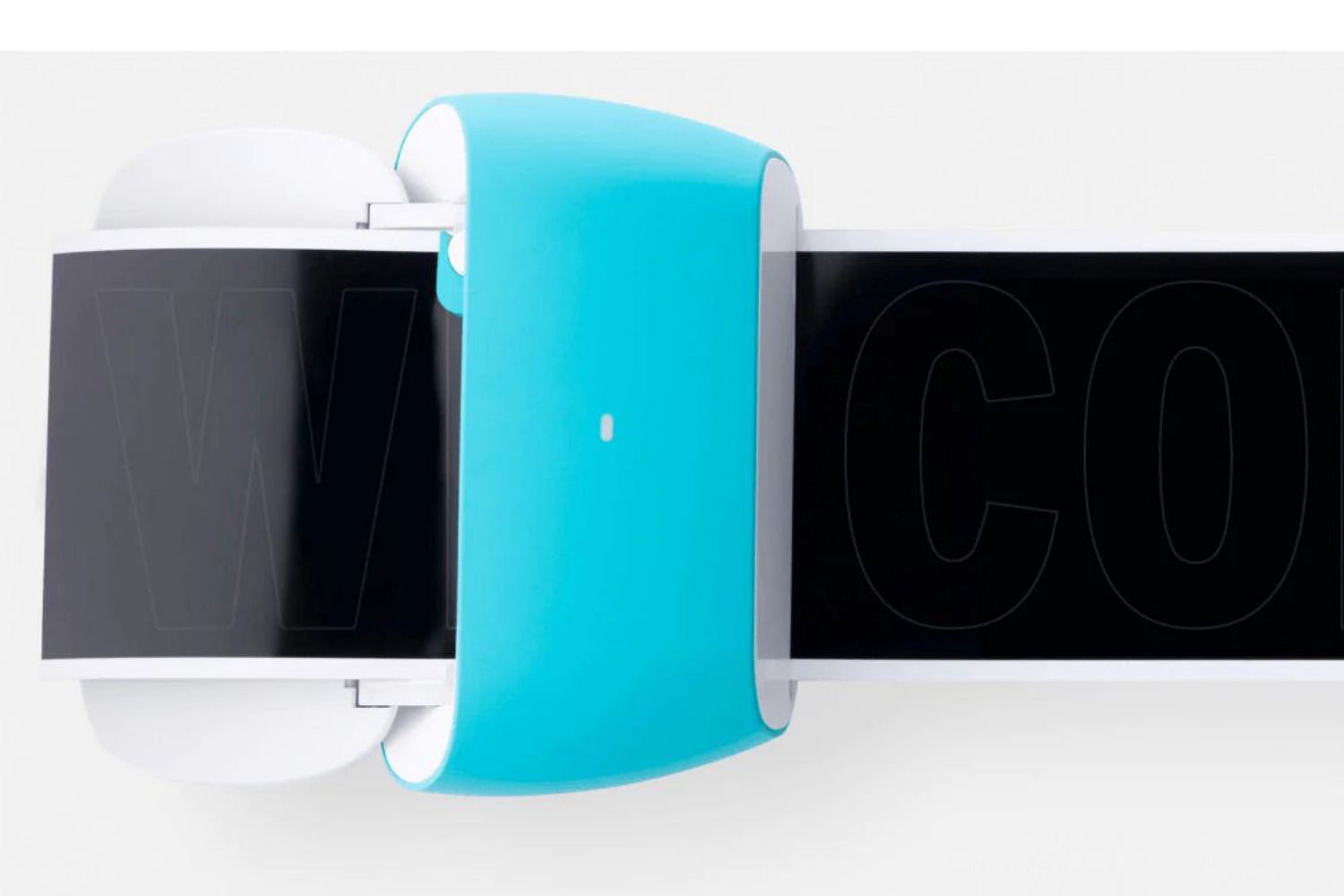 Go The Distance
Just load and go. With all-new Smart Materials in vinyl and iron-on, Circuit Joy can cut up to 20 feet at one time - perfect for placing your favourite quote on the wall, creating a galaxy of glittering stars, or making jerseys for the whole team.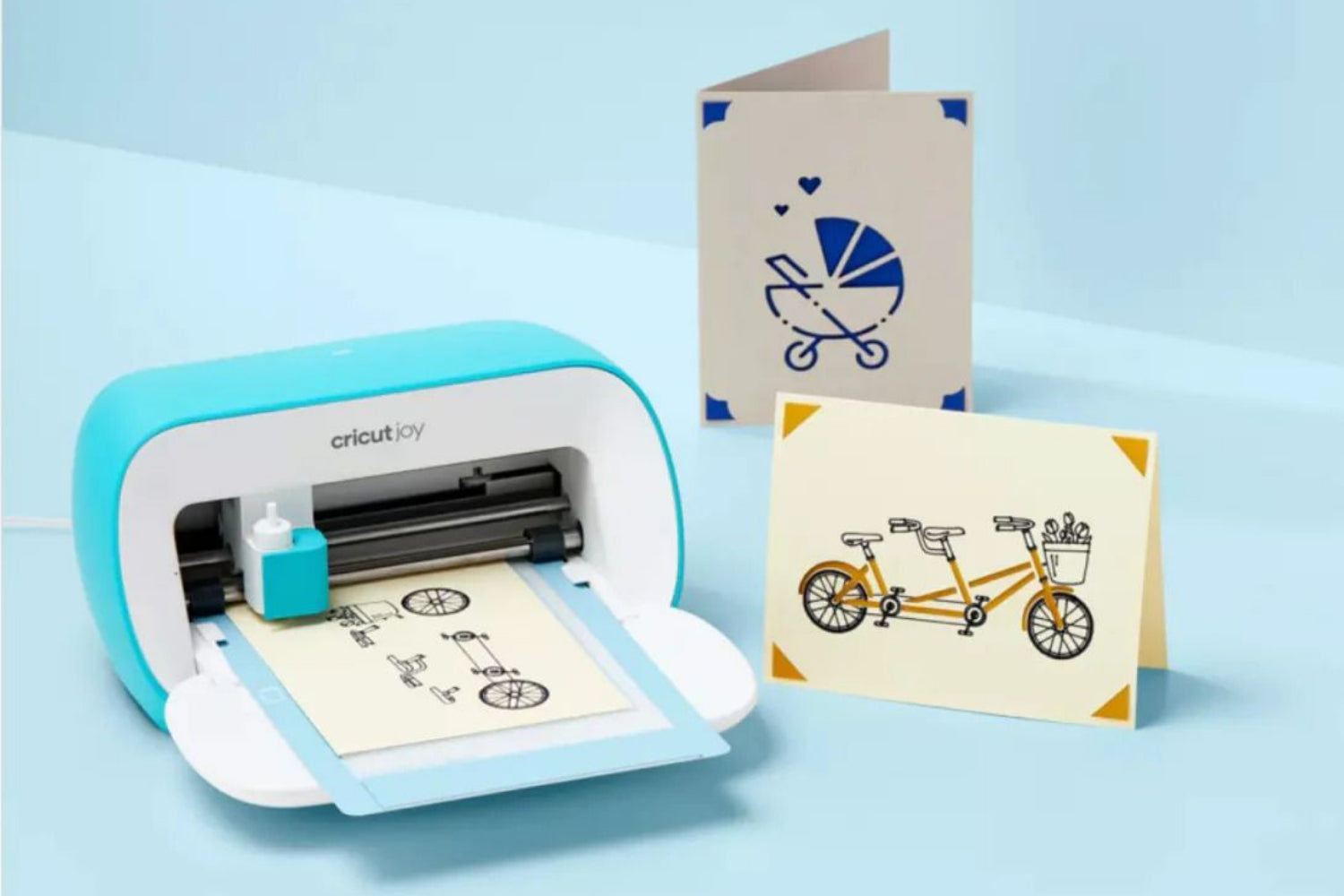 Make The Perfect Card At A Moment's Notice
From a birthday to a bon voyage, just married to just because you'll always be at-the-ready to honour any event with a thoughtful card that says it all - and then some. Just choose the right design, put the pre-scored card on the mat, and let Circuit Joy do the rest!
Cricut Joy
Technical Specifications
Cricut Joy
• 1x Cricut Joy machine
• 1x Blade + Housing*
• 1x Fine Point Pen, Black (0.4 mm)*
• 1x StandardGrip Mat, 4.5" x 6.5" (11.4 cm x 16.5 cm)*
• 1x Welcome card
• 1x Power adapter
• 1x Free Cricut Access™ trial membership (new subscribers)
• 1x 50 ready-to make projects online
• 1x Materials for a practice cut
• 1-Year Limited Hardware Warranty

Cricut Joy Essential Bundle 1
• 1x Cricut Joy Set
• 1x Cricut Joy Smart Vinyl™ Permanent (Assorted)
• 1x Transfer Tape - 5.5" x 48"
• 1x Insert Cards (Assorted)
• 1x Card Mat
• 1x Starter Tool Set

Cricut Joy Essential Bundle 2
• 1x Cricut Joy Set
• 1x Cricut Joy Smart Vinyl™ Permanent (Assorted)
• 1x Transfer Tape - 5.5" x 48"
• 1x Insert Cards (Assorted)
• 1x Card Mat
• 1x Extra Fine Point Pens - 0.3 mm (3 ct)
• 1x Infusible Ink™ Markers 1.0, Black/Red/Green (3 ct)

*Image for illustration purposes only.
Max. Cutting Width: 115 mm

Max. Cutting Length: 6000 mm

Interchangeable Tool Heads: Yes

Compatible Software: Cricut Design Space

Connectivity: USB, Bluetooth

Operating System: Windows, Mac, iOS, Android.
Dimensions: 214 x 139 x 108 mm

Weight: 1.75 kg
Does Cricut Joy work with my mobile device and computer?

Yes. Cricut Joy has built-in Bluetooth and is ready to pair with your compatible mobile device or Bluetooth-enabled Windows or Mac computer. On computer, Cricut Joy must use Design Space; the Cricut Joy app is currently available only for iOS and Android mobile devices.
Does Cricut Joy require an internet connection?

You'll need to be online initially to install the software and complete the machine setup. If using Design Space for Desktop or for iOS, you also have the option to work offline. If using Design Space for Android mobile, or if using the Cricut Joy app, an internet connection is required.
Does Cricut Joy come with any free images or fonts?

Yes! Your Cricut Joy comes with 50 ready-to-make projects to get you started. Plus, all Design Space users have access to additional fonts, images, and ready-to-make projects at no charge. To find your free projects in Design Space, select the Free for Cricut Joy category. On the Image screen, use the filter to select My Images/Cartridges or Purchased. Select My Fonts on the font drop-down menu (computer/iOS) to view fonts you can use free of charge.*

Free content in the Cricut Joy app may be found by selecting the Free filter in the Insert Cards area and in the image search area of other project flows. Fonts listed without the Cricut Access symbol may be used for free.

*In the Design Space app for Android, free and purchased are listed without a price next to them.
Got a question? Let us help.

Reach out to us via our Live Chat or Contact Form if you have any queries.
This product is rated 0 of stars.
It has received 12 reviews.