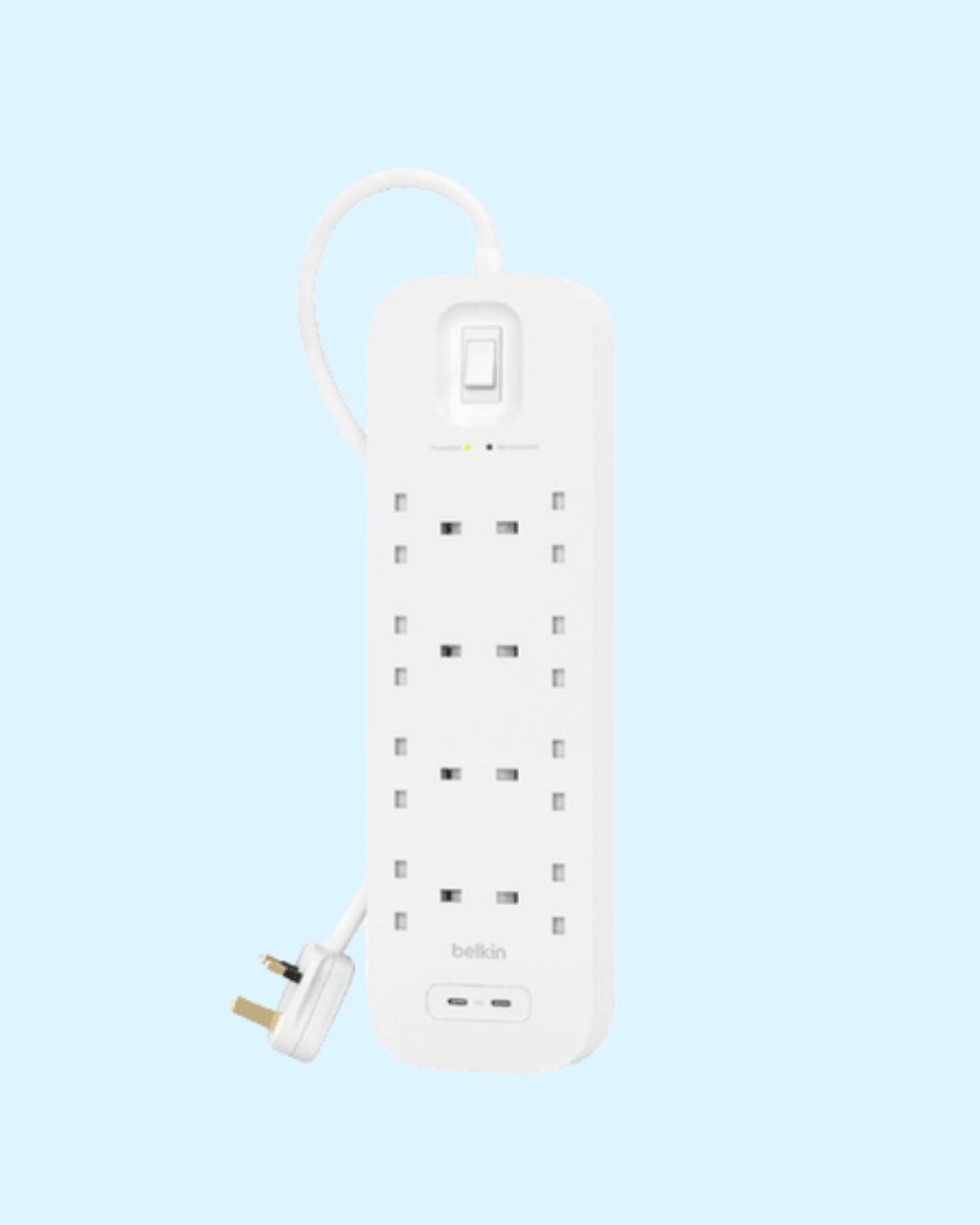 Belkin Surge Protector with 2 USB-C Ports
Keep your Electronic Devices Protected
✓ 900 joules of surge protection
✓ Convenient Protection Indicator light.
✓ Damage-resistant housing protects circuits from fire, impact, and rust
✓ Updated smarter design adds safety features
---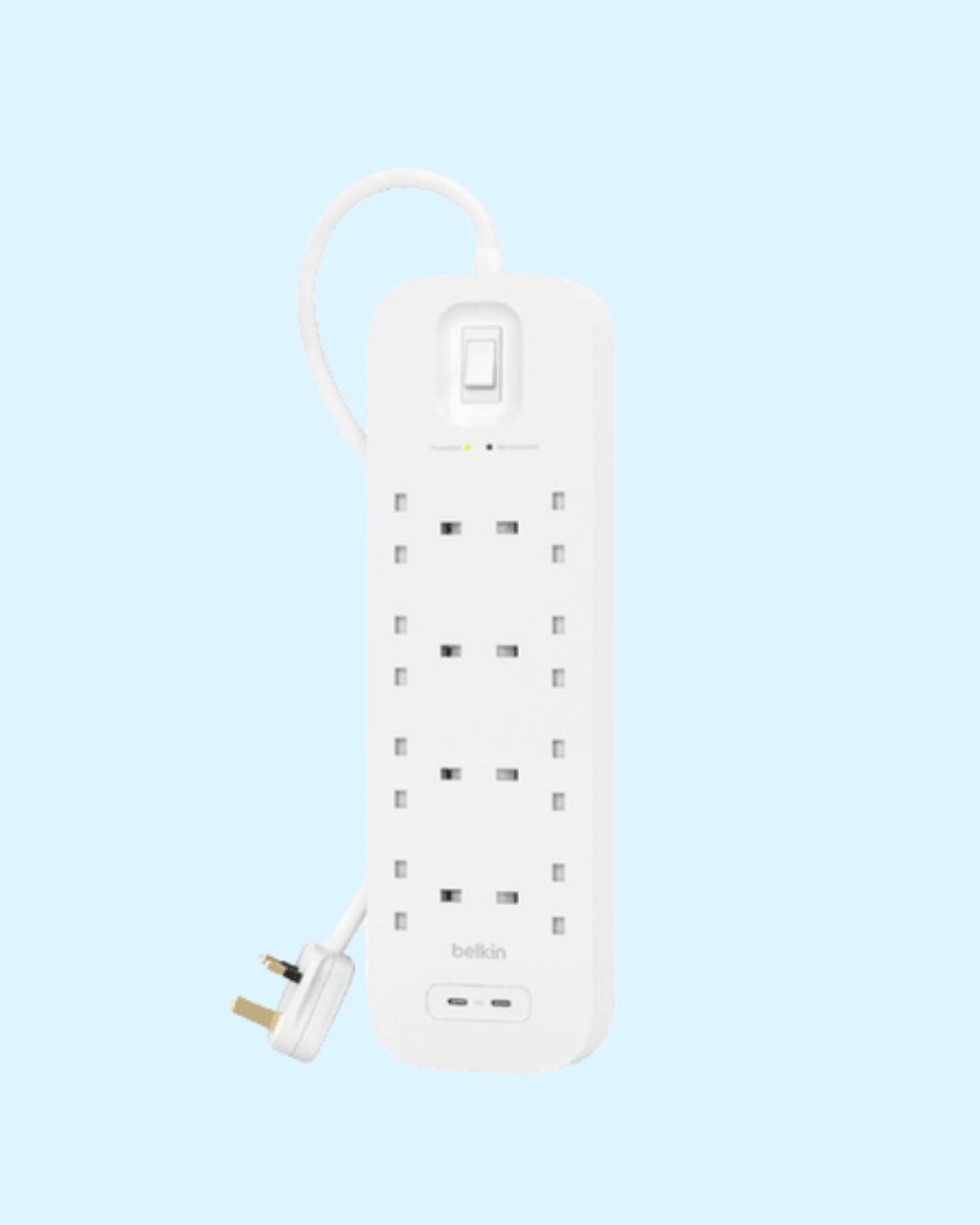 Protect Against Spikes and Fluctuations
Connecting your electronic devices to the Belkin Surge Protection Strip protects them from unexpected power surges, such as short circuits and lightning strikes. The surge protection strip also keeps your devices safe from sudden voltage fluctuations or low-level spikes and drops that can damage or even destroy electronics over time.
USB-C PD fast charging with PPS technology
Charge your current gen devices up to 70% faster than traditional 5W, and rest assured with PPS technology to deliver the optimal amount needed for an ideal fast charge.
Added USB-C ports
Get more done with dual USB-C ports for flexible connecting, added charging speed, and reduce your workstation clutter.
Smart Design + 2M Cable for More Flexibility
Minimise risks associated with using electrical power and enjoy more flexibility with a 2M cable.
Mountable, Space-Saving Design.
Built-in wall mounts allow you to place your surge protector on a wall or a desk.
Belkin Surge Protector with 2 USB-C Ports
Technical Specifications
1x Belkin Surge Protector with 2 USB-C Ports (8 Outlet with 2 USB-C)

2-year Limited Hardware Warranty
Outlets: 8 Protect AC Outlets and 2 USB-C Ports

When USB-C single port is in use: Max 30W, 5.0V=3.0A/ 9.0=3.0A / 12.0V=2.5A/ 15.0V=2.0A / 20.0V=1.5A

When USB-C both ports are in use: Shared 15W Max 5.0V=3.0A
Got a question? Let us help.

Reach out to us via our Live Chat or Contact Form if you have any queries.
This product has no reviews yet.