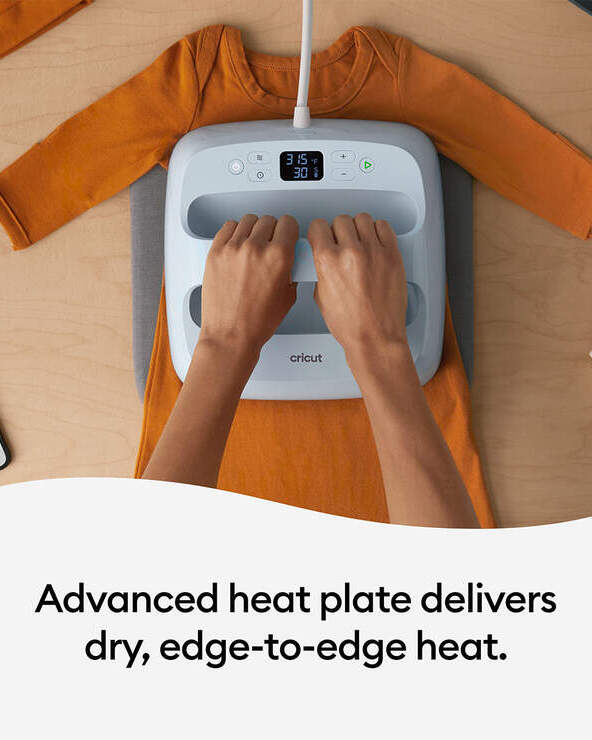 Cricut EasyPress 3
Your everyday iron-on essential
✓ Fast & convenient with effortless lasting results
✓ Eliminate guesswork with precise iron-on
✓ Insulated Safety Base and auto-shutoff feature
✓ Lightweight, portable, & easy to store
---
No Stress Heat Press
Introducing Cricut EasyPress® 3. The speed of a heat press and the convenience of an iron, now with the genius of the Cricut Heat™ app for a fully guided experience.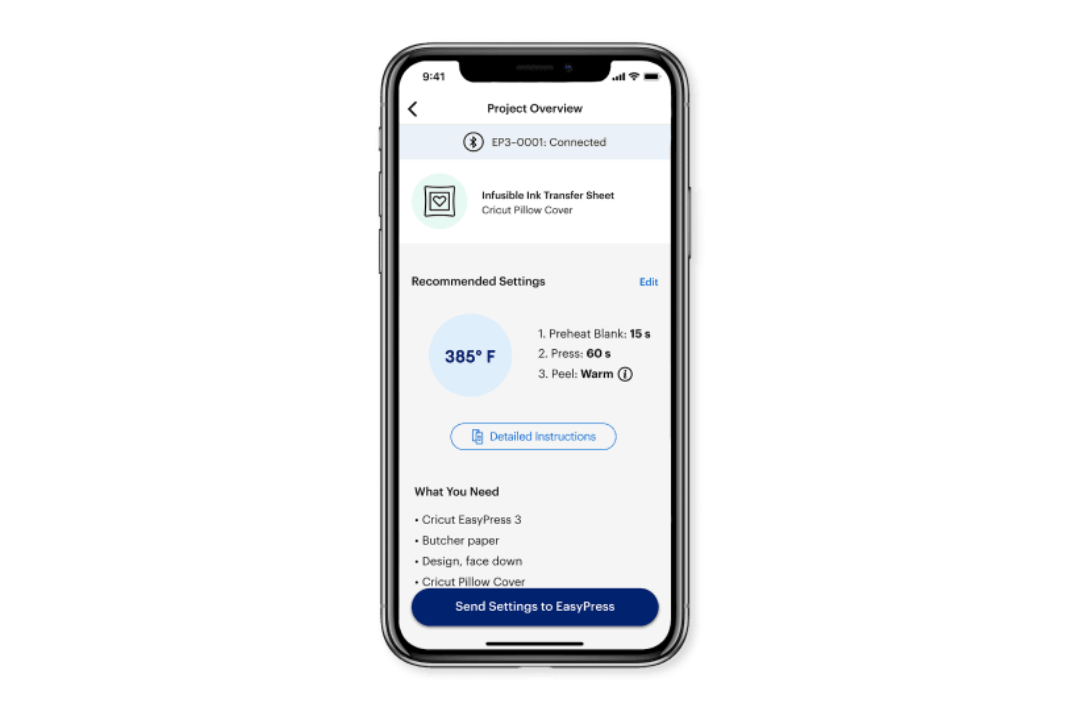 #1 Connect to App
Send the ideal time & temperature settings in a tap.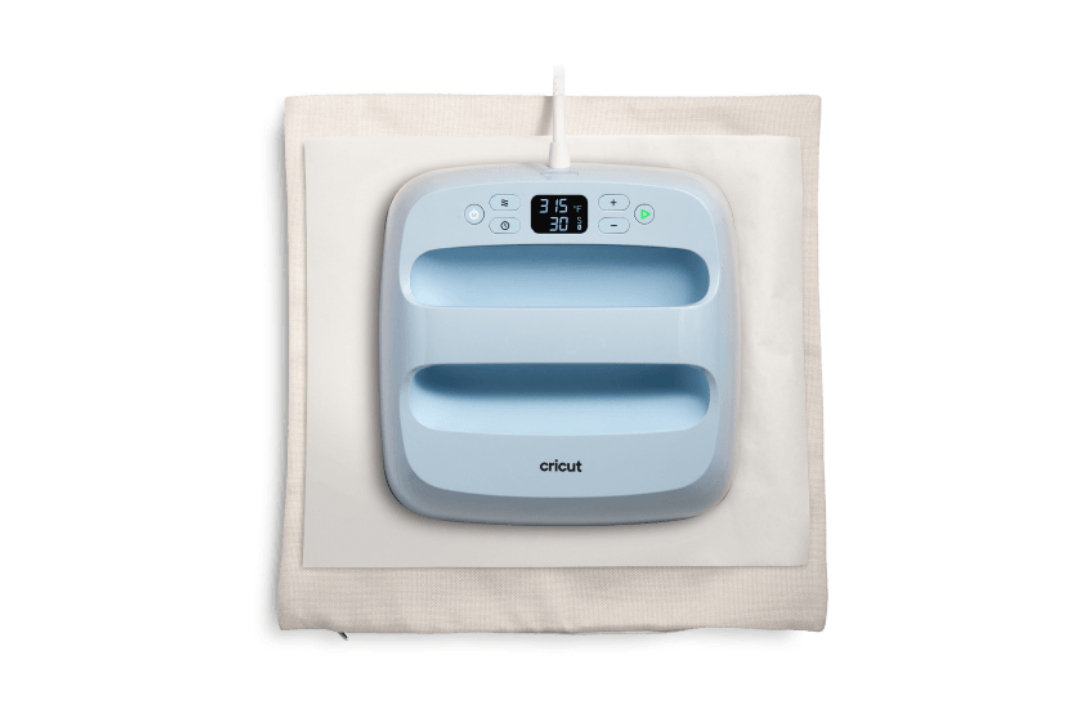 #2 Apply Heat
The evenly heated plate means consistent, high-quality transfers.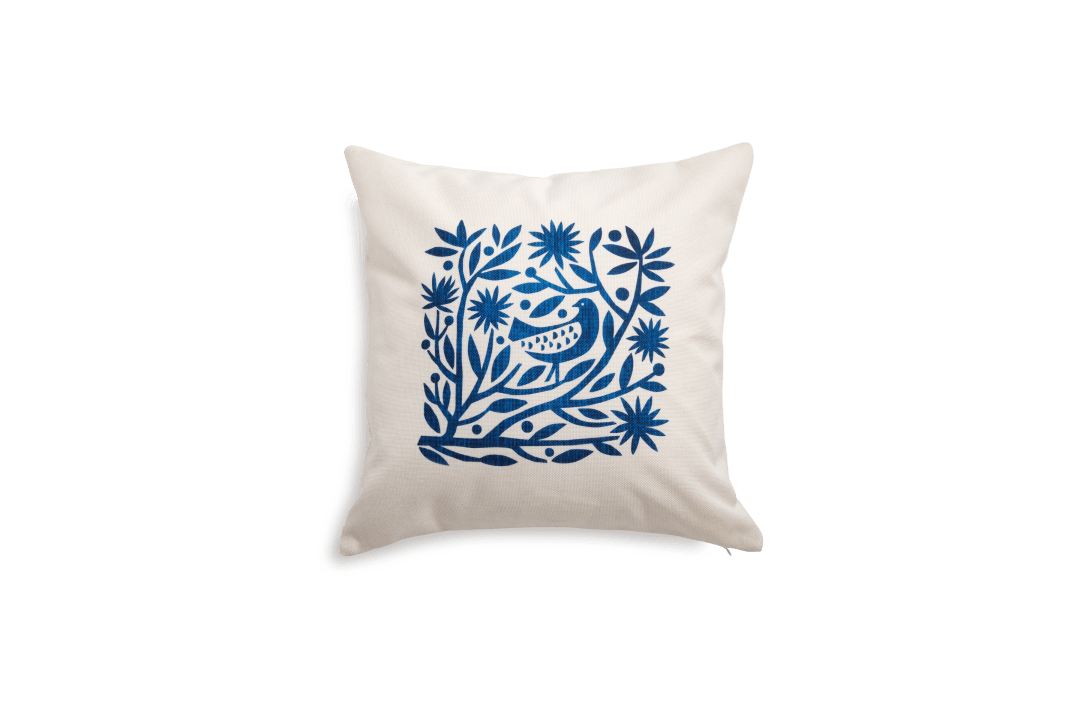 #3 Enjoy Lasting Results
Even after repeated washes, your transfers will really last.
Cricut EasyPress 3
Technical Specifications
1x Cricut EasyPress® 3 - 9" x 9" (22.5 cm x 22.5 cm)

1x Safety Base

1-Year Limited Hardware Warranty
Max. Heat: 205°C

Connects to Cricut Heat™ app via Bluetooth® connection

Advanced heat plate design with ceramic-coated surface

Compatible with major brands of iron-on (HTV), Infusible I
nk™ and sublimation products
Dimensions: 225 x 225 mm

Weight: 2.6 kg
What are the tips for successful transfers with Cricut Easypress?

For perfect transfers that last, three things are key:

1. A firm, even surfaceIroning boards and plastic tables have some give in them which does not provide the firm, even surface needed for successful transfers.

2. Use the recommended settings for the iron-on and base material you're using.

3. Apply heat to both the front AND back of the design for the recommended amount of time.
What can I use to protect my surface from the Cricut Easypress?

A Cricut EasyPress Mat protects your surface area from heat and creates the ideal environment for flawless iron-on transfers when using Cricut EasyPress. Otherwise, to protect your surface, you can also use items you probably already have at home.
Does the Cricut Easypress need to be pressed in one spot or do I have to move it around?

For best results gently press the Cricut EasyPress in one spot for the recommended amount of time. If your image is larger than the heat plate, cover as much of the image as possible and press for the recommended time, then move the press over with a small overlap and press on the rest of the image for the recommended time. Moving the press around while applying the iron-on design may result in warping or smearing the design while the iron-on film is in its softened state.
Got a question? Let us help.

Write content to answer to common questions your customers may have about your products, shipping policies..
This product has no reviews yet.