Cricut Maker
The ultimate smart cutting machine
✓ Professional-level cutting performance
✓ Cuts over 300+ materials
✓ Up to 2X faster cutting and writing
✓ Effortlessly swap between tools
---
Endless Design Possibilities
Meet Cricut Maker, the ultimate smart cutting machine. With the ability to use more advanced tools, Cricut Maker gives you the freedom to make virtually any DIY project you can imagine, from 3D art to home decor, jewelry, iron-on, vinyl, paper projects, and so much more.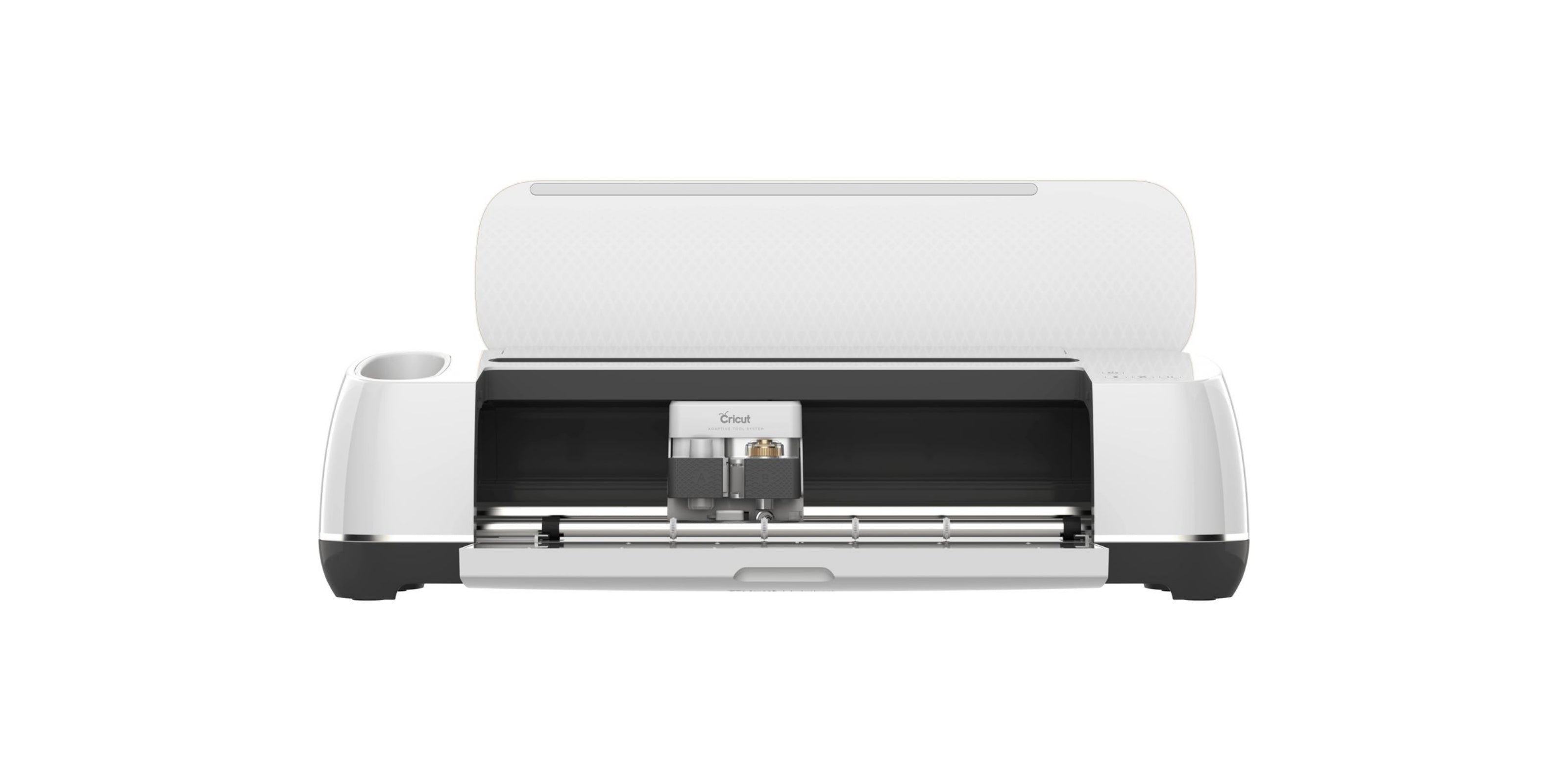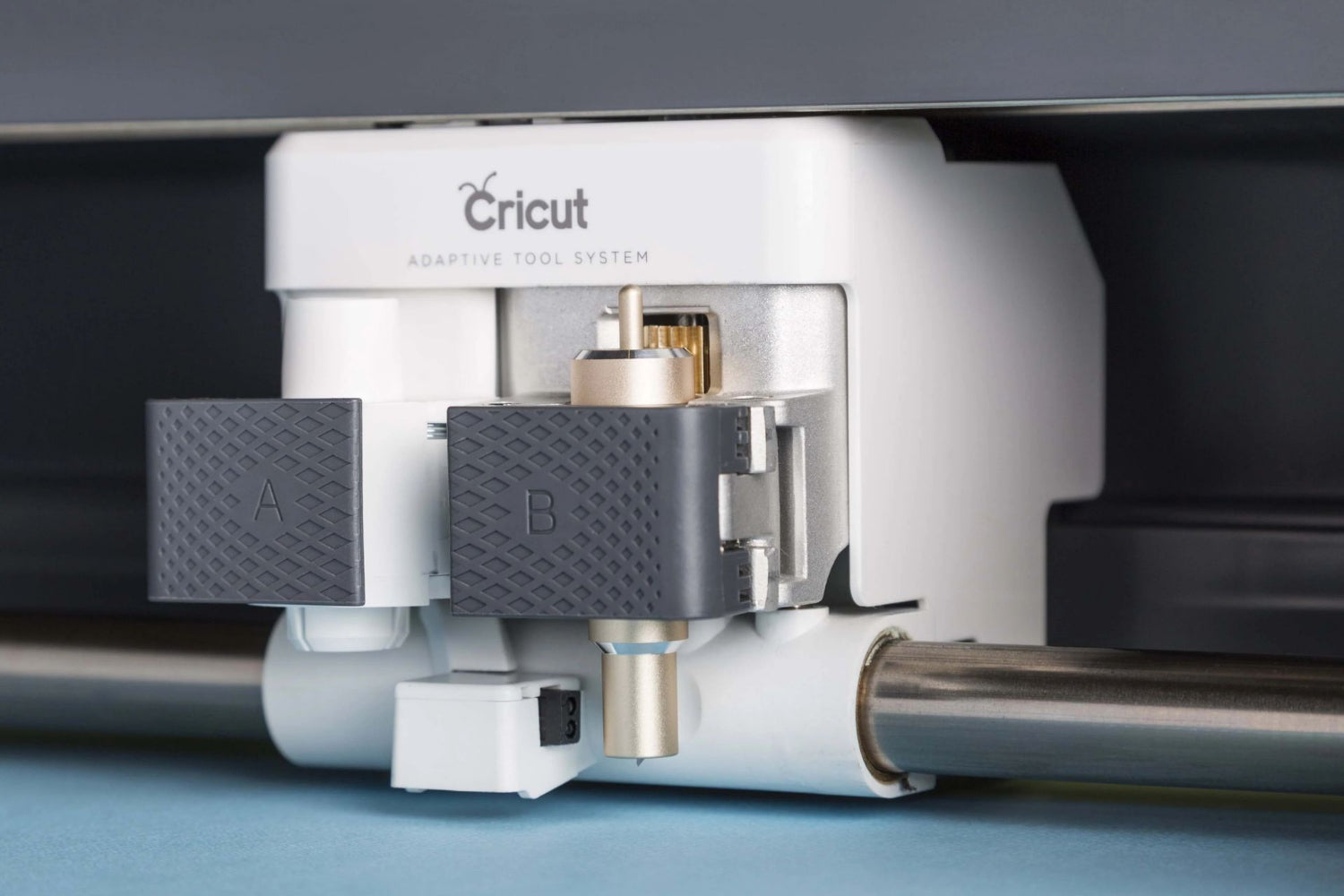 Adaptive Tool System™
Only Cricut Maker features unuique, commercial-grade technology that controls the direction of the blade and the cut pressure to match your material. Plus, with 10x more cutting power, you can take on more materials than ever.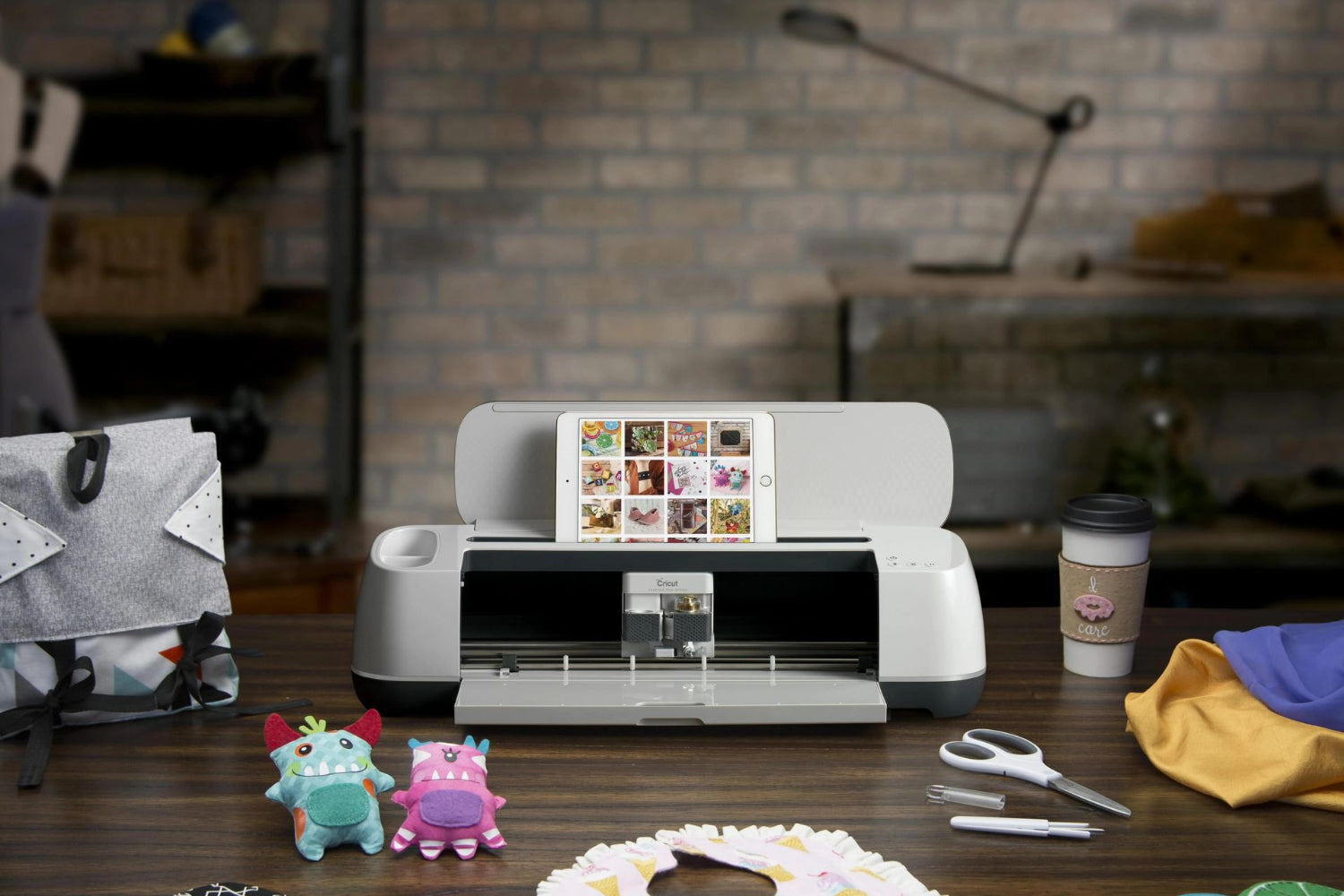 Sewing Crafts, Simplified.
Choose from a wide variety of sewing patterns and quilt blocks. Cricut Maker cuts and marks all your pieces in just a few clicks.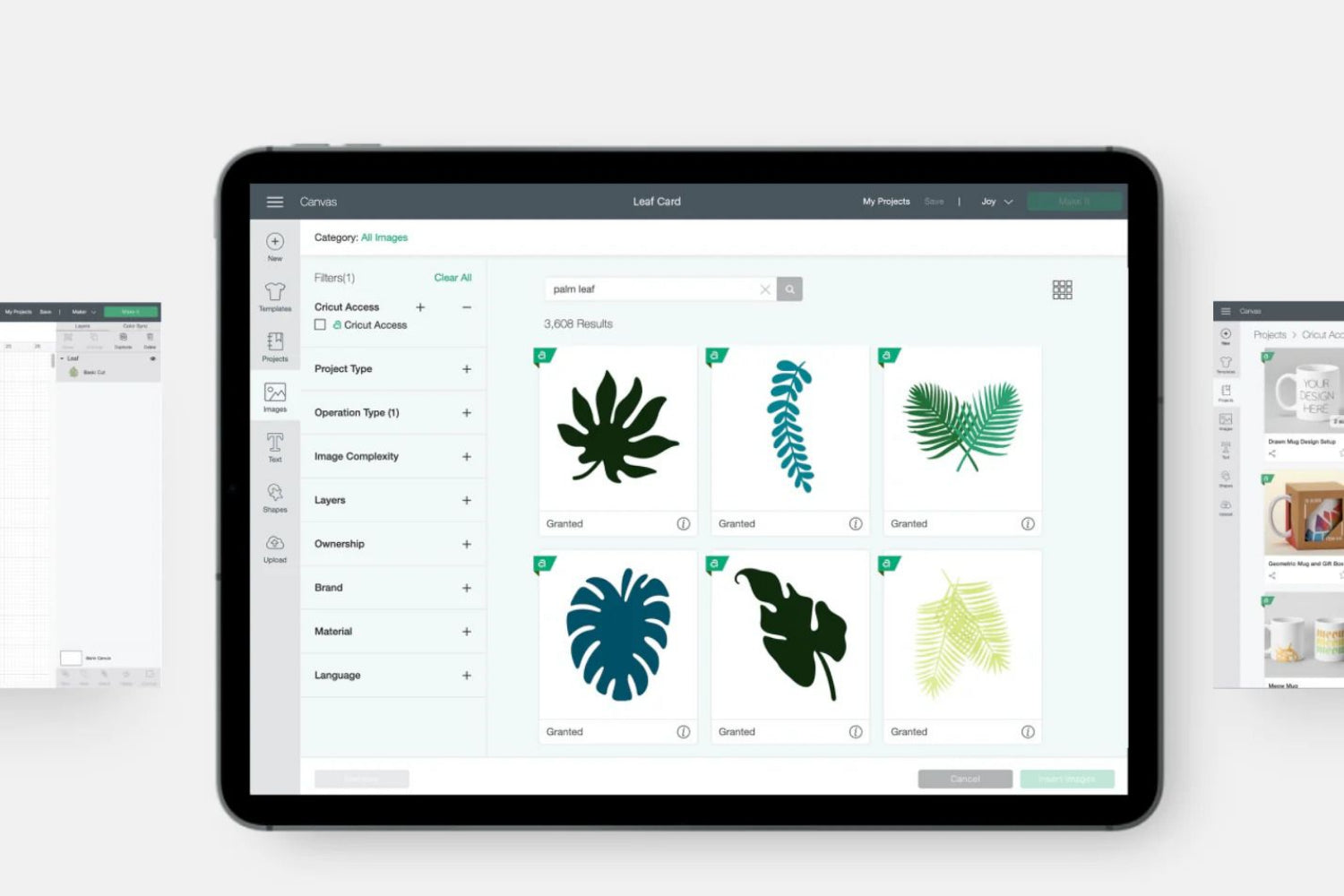 All Your Projects In One Place
Design Space® is a free app that comes with every Cricut cutting machine. Upload your own artwork, or for a small monthly fee, stay inspired with unlimited use of 150,000+ images, fonts, and professionally designed projects.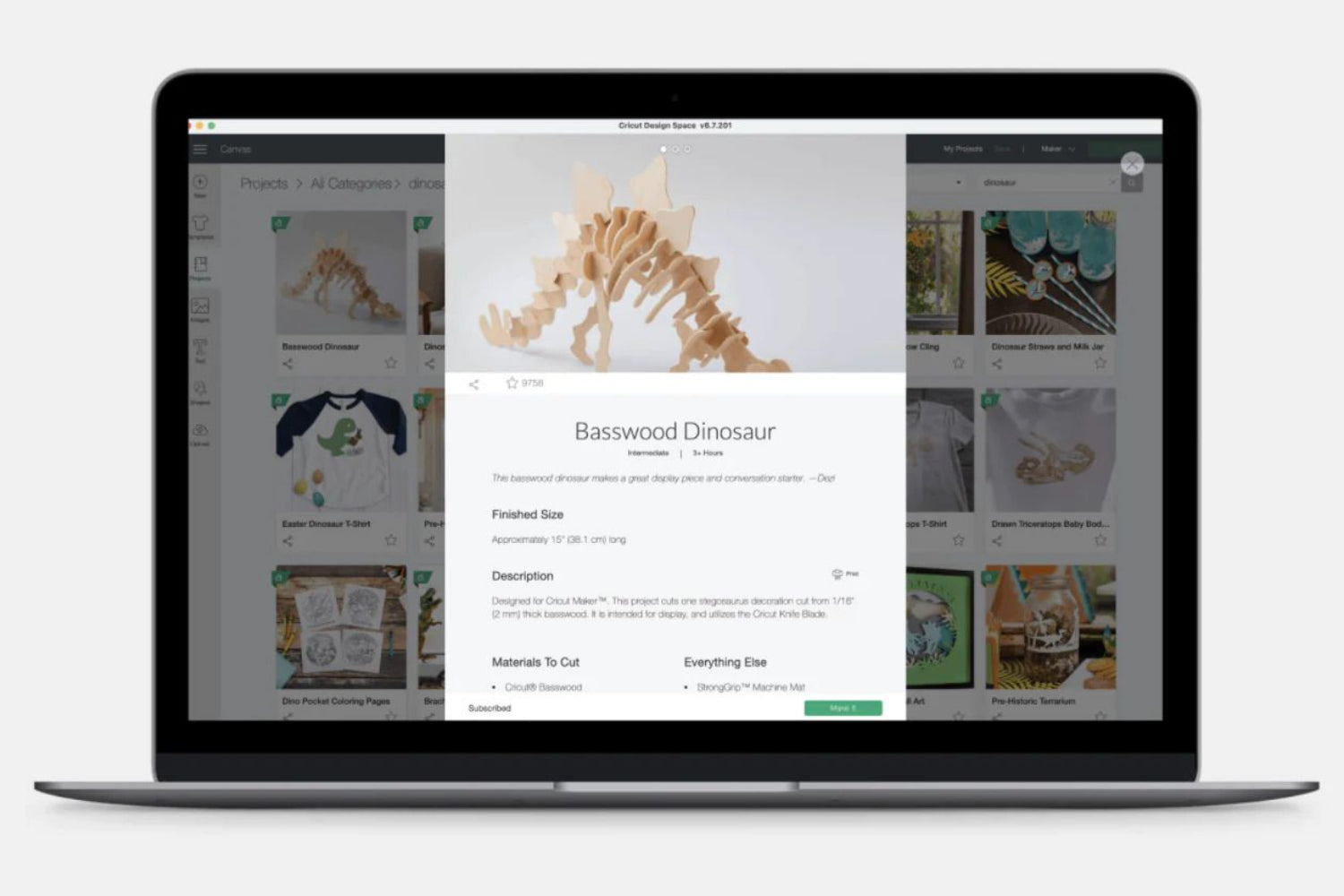 Easy To Use
Design
Start from scratch, or get a head start with 1,000s of ready-to-make projects.

Click
Customise to your liking, click Make It, then follow on-screen prompts.

Admire
Put it together, add finishing touches & enjoy the end result.
Cricut Maker
Technical Specifications
Cricut Maker

• 1x Cricut Maker
• 1x Rotary Blade + Drive Housing
• 1x Premium Fine-Point Blade
• + Housing
• 1x Fine Point Pen, Black
• 1x FabricGrip™ Machine Mat, 12" x 12" (30.5 cm x 30.5 cm)
• 1x LightGrip Machine Mat, 12" x 12" (30.5 cm x 30.5 cm)
• 1x Welcome Book
• 1x USB cable
• 1x Power adapter
• 1x Free Cricut Access™ trial membership (new subscribers)
• 1x 50 free ready-to-make projects, including 25 sewing patterns
• 1x Materials for a practice project
• 1-Year Limited Hardware Warranty

Cricut Maker Essential Materials Bundle

• 1x Cricut Maker Set
• 1x Premium Vinyl Permanent - 12" x 12" (12) (Essentials Sampler)
• 1x Premium Vinyl Permanent - 12" x 48" (White)
• 1x Premium Vinyl Permanent - 12" x 48" (Gold)
• 1x Premium Vinyl Removable - 12" x 48" (White)
• 1x Premium Vinyl Removable - 12" x 48" (Silver)
• 1x Vinyl Strong Grip Transfer Tape - 12" x 48"
• 1x Basic Tool Set

*Image for illustration purposes only.
Compatible with Knife Blade for thicker materials up to 2.4 mm (sold separately)

Compatible with QuickSwap™ tools to quickly switch between scoring, engraving, debossing, and other decorative effects (sold separately)

Compatible with Washable Fabric Pen for marking pattern pieces (sold separately)

Compatible Software: Cricut Design Space

Connectivity: USB, Bluetooth

Operating System: Windows, iOS, Android.
Dimensions: 538 x 178 x 150 mm

Weight: 4.8 kg
What is the difference between the Maker 3 & Maker?

The Cricut Maker 3 now also works with Smart Materials while the Cricut Maker will only work with standard materials on a machine mat. Using the Cricut Maker 3 with Smart Materials, you can achieve a maximum cut length of up to 12 ft, whereas the Maker is only able to do up to 2 ft with standard materials.
Can I cut Smart Materials on the Cricut Maker?

Cricut Explore 3 and Cricut Maker 3 have been designed, optimized, and rigorously tested for use with Smart Materials. Smart Materials are not intended for use with previous-generation Cricut Explore or Cricut Maker machines unless placed on a machine mat. Using Smart Materials with older machines without a mat may cause material jams, compromise cutting precision, and damage machine parts, so this use is at your own risk.
How is the Cricut Maker Adaptive Tool System different than the Cricut Explore Cut Smart technology?

Our Adaptive Tool System in every Cricut Maker machine allows for active management of the blade's position by intelligently lifting and rotating the blade into the optimal position for your next cut. This allows for greater precision, especially with smaller, more intricate projects or thicker materials.

Cut Smart technology in Cricut Explore machines cuts material by passively dragging the blade across the material, allowing the curves and angles of your design to change the blade direction.
Got a question? Let us help.

Reach out to us via our Live Chat or Contact Form if you have any queries.
This product is rated 5.0 of 5.0 stars.
It has received 8 reviews.