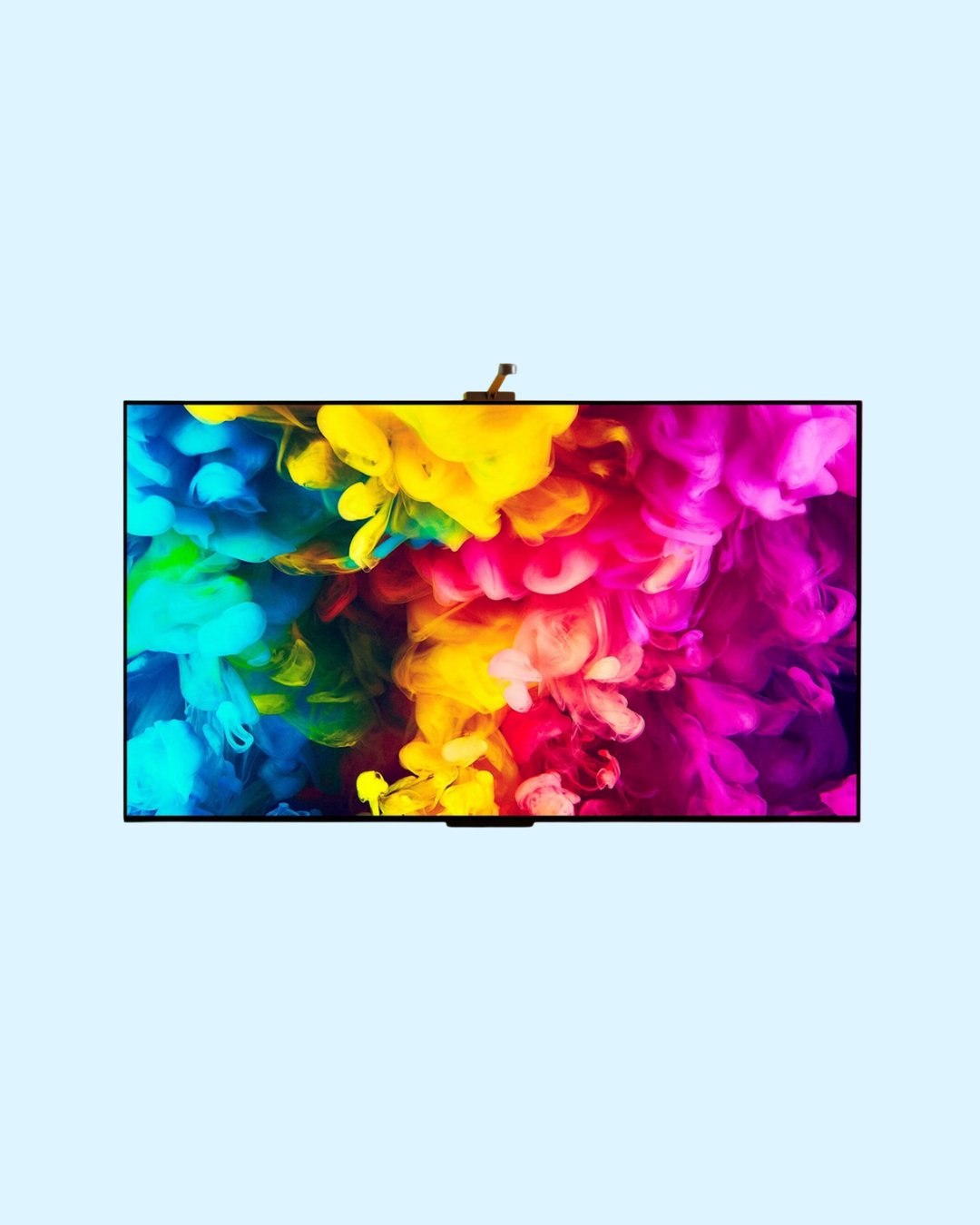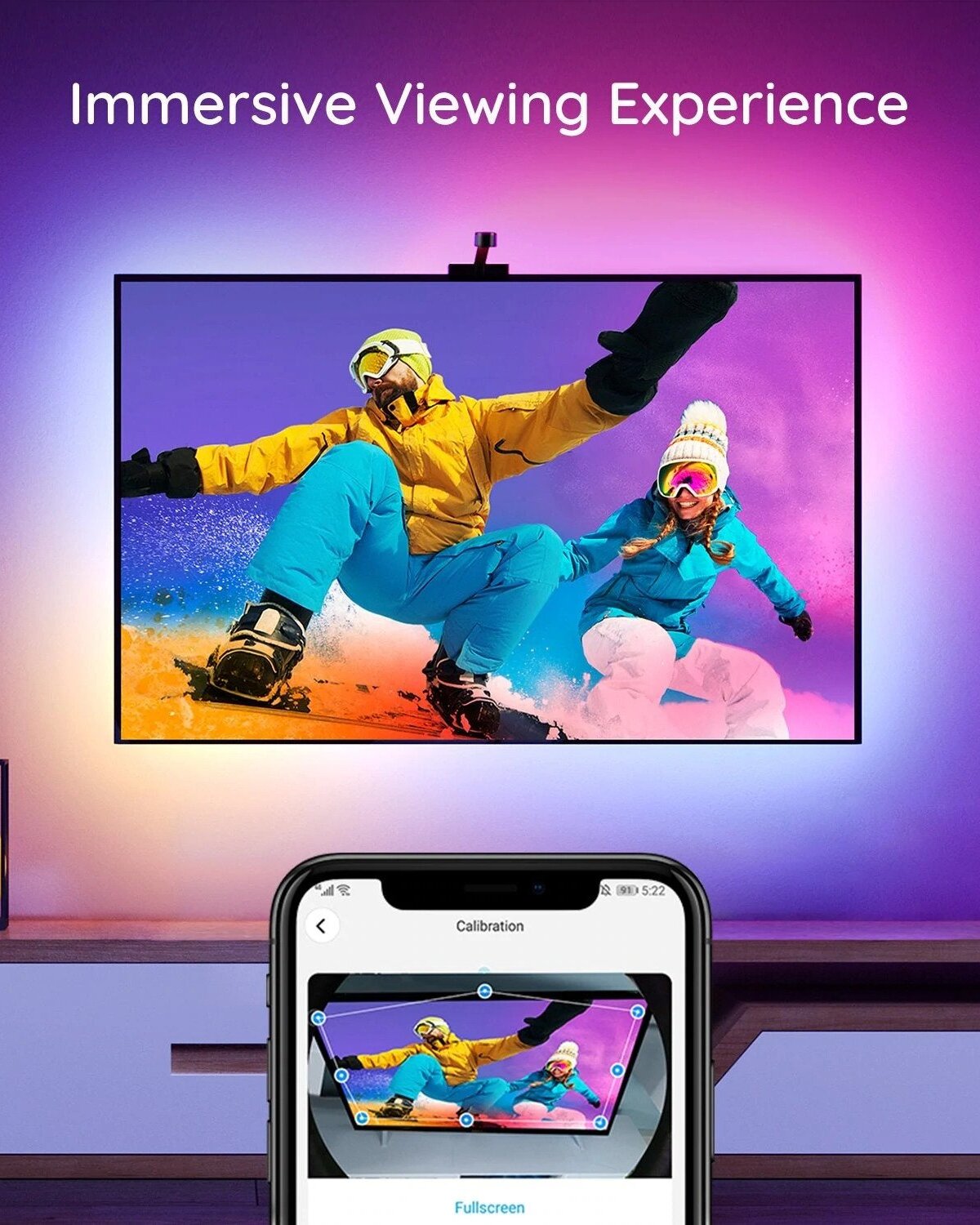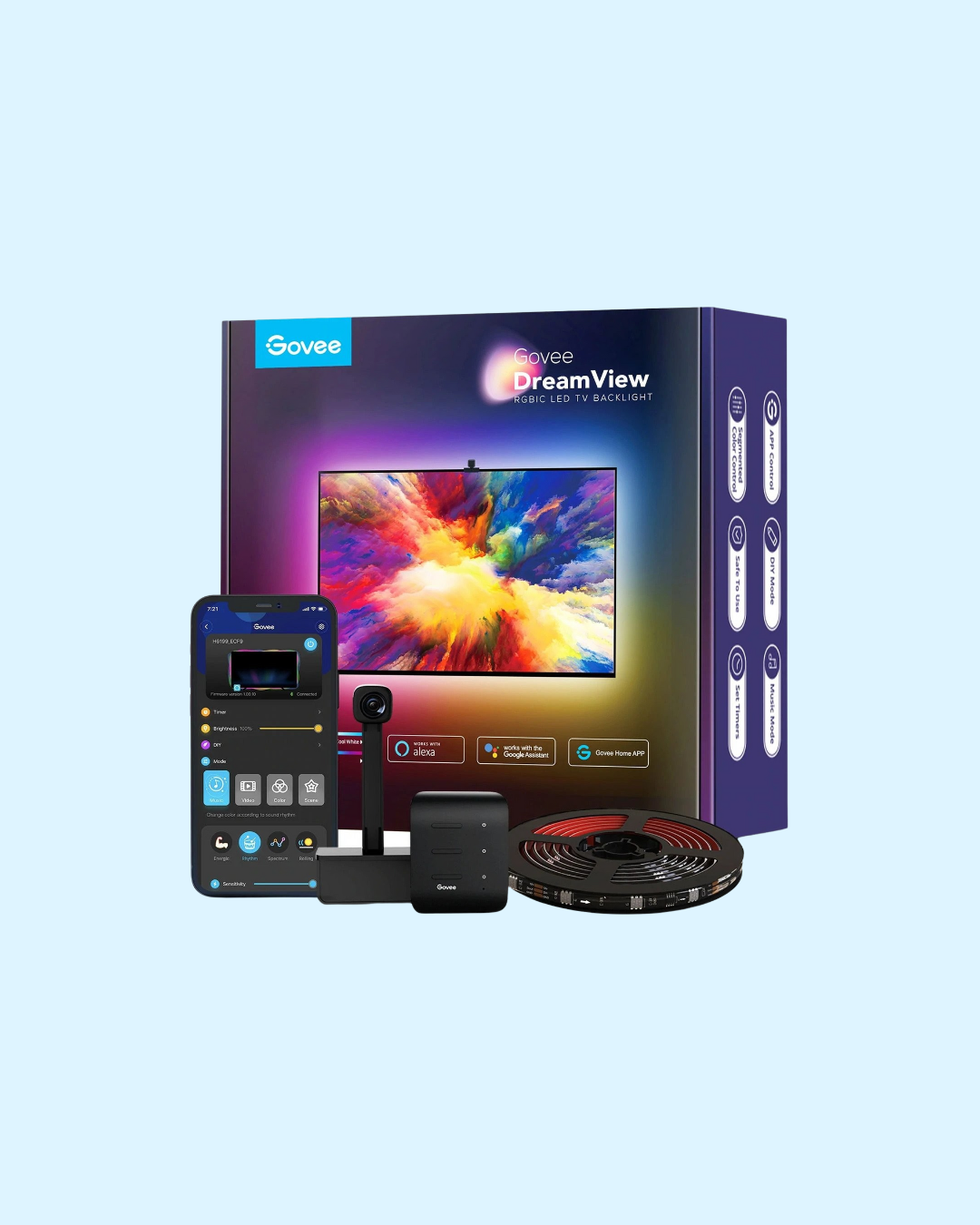 Govee DreamView T1 TV Backlight
Your Ultimate TV & Gaming Experience
✓ RGBIC Coloured Lighting
✓ ColourSense 1080p HD Camera
✓ Voice + App Control
✓ 12 Scene & Music Modes
---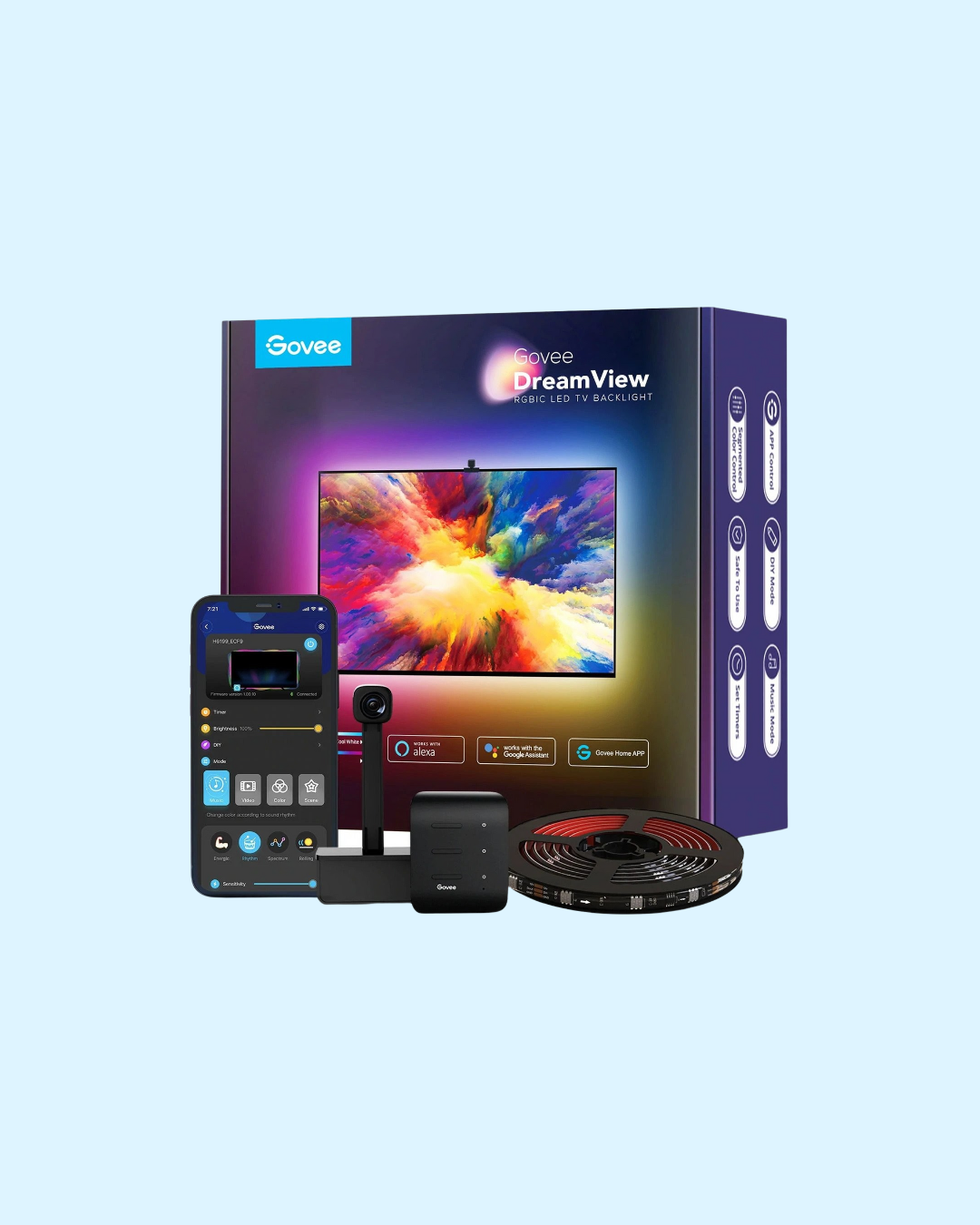 Immerse In Colour
With the Govee DreamView T1 TV Backlight, your gaming world and movie nights will never be the same. Enhance your home entertainment with splashes of vibrant colours dancing around your TV, mimicking what's on-screen.
ColourSense Technology
Our ColourSense camera intelligently recognises and captures the colours on your TV screen and applies them to your backlights automatically. Extend your playing universe beyond the four corners of your TV screen.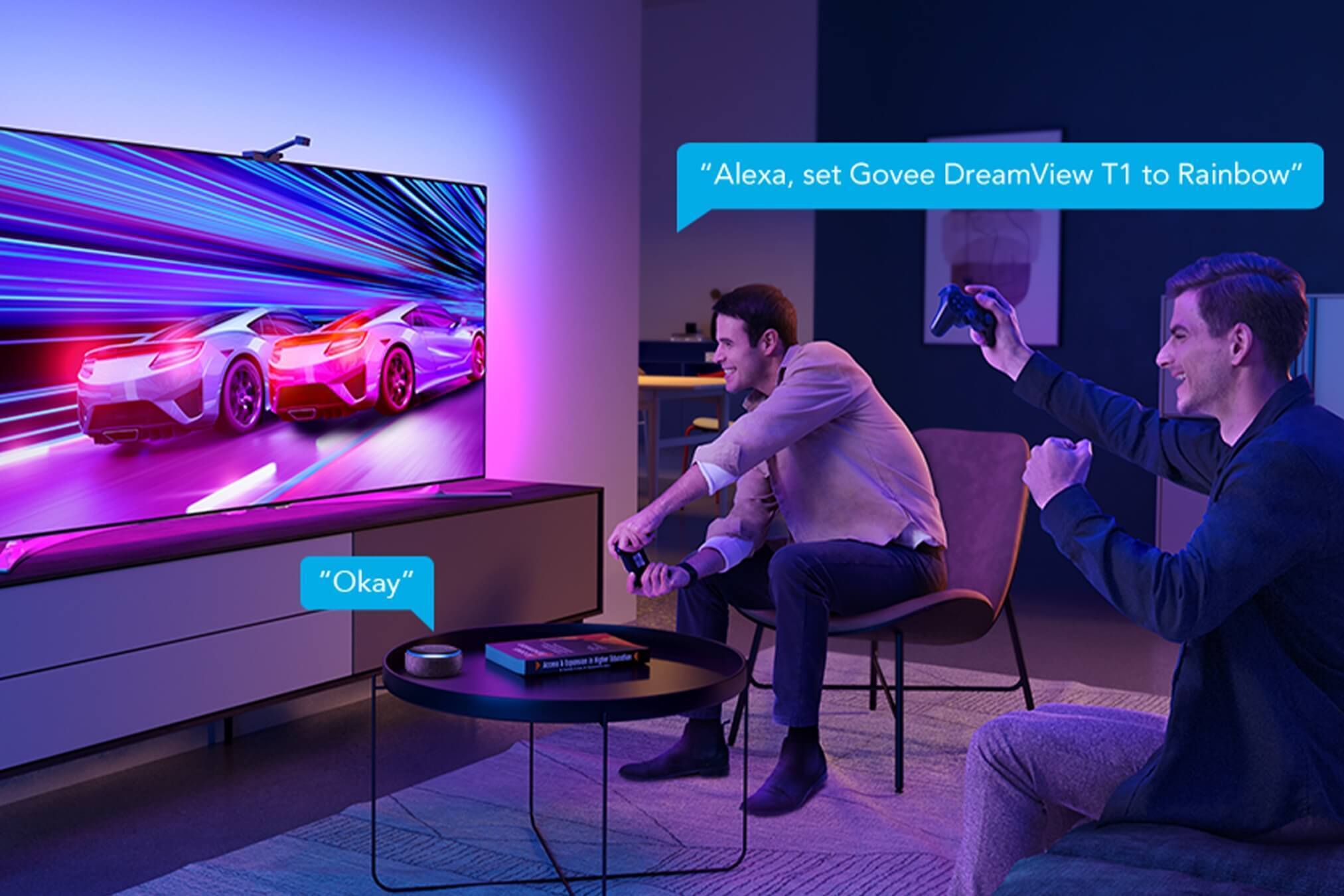 Your Voice Has Power
Enjoy hands-free control? We've got you covered. Use Siri, Alexa, or Google Assistant to power your lights on/off, change their colours, or increase/lower the brightness to your desired level. With simple voice commands, you'll save time while setting the mood you want.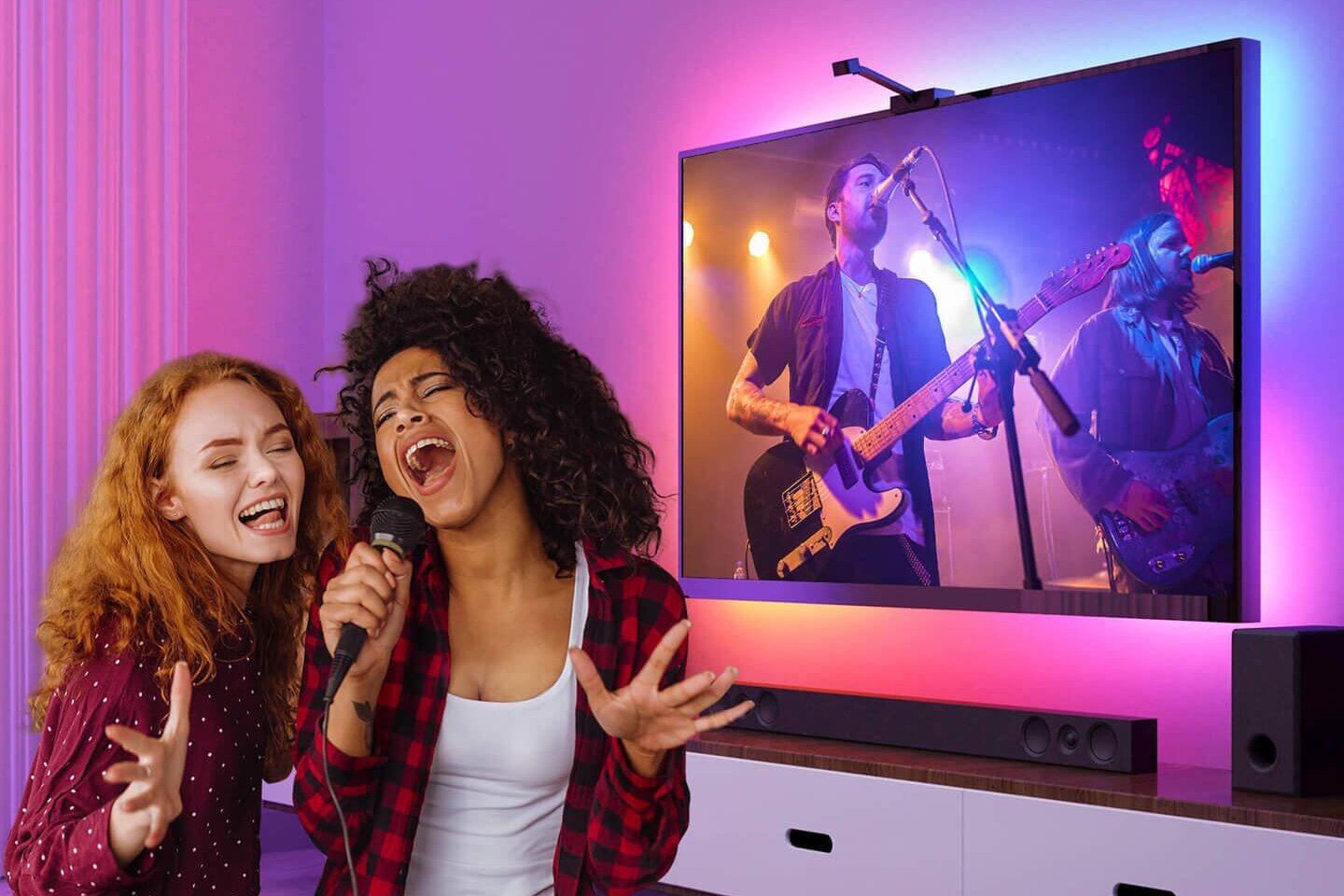 Light Up Your Music
It's time you fully immerse yourself in your favourite songs. Sync the dynamic sounds of that live concert or karaoke night with vivid colours, greatly enhancing your musical experience.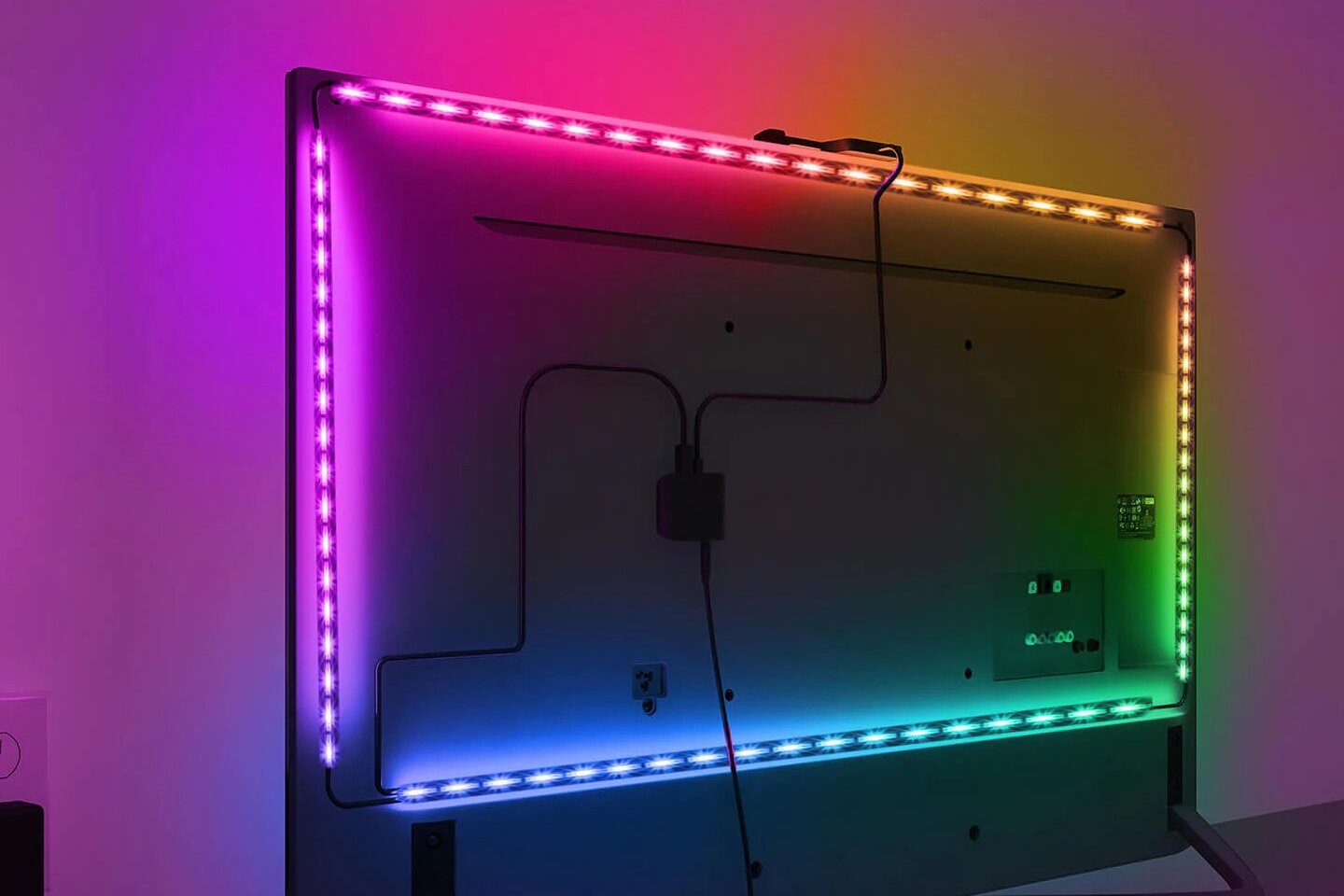 Segmented Colour
For those who want more colour, you'll love our segmented colour control feature, made possible by our RGBIC technology. Personalise every segment on a single strip light for a more vibrant viewing experience.
Govee DreamView T1 TV Backlight
Technical Specifications
1x LED Light Strip

1x Adapter

1x Control Box

1x Camera

1x User Manual

1x Service Card
Control: Bluetooth, 433 Remote Control, Smart App

Material: Plastic

Voltage: 12 Volts

Wattage: 24 Watts
Length: 3.8m/ 4 Sections or 5m/ 4 Sections

Weight: 0.62 kg or 0.74 kg

Note: This backlight is not optimised to work with curved TVs.
Got a question? Let us help.

Reach out to us via our Live Chat or Contact Form if you have any queries.
This product has no reviews yet.